Starting a dropshipping business should be your next idea for a lucrative business opportunity. If you want to venture into entrepreneurship without the hassle of a warehouse store, consider dropshipping.
It's a growing industry, and there are many eCommerce stores such as: eBay, Shopify, Etsy, and Amazon. In 2019, eCommerce global sales amounted to 3.5 trillion dollars.
This statistics tells you that this is a growing business where investing your money gives you significant revenue. Here's a detailed guide on how to start a dropshipping business.
What Is A Dropshipping Business?
Dropshipping is a business setup whereby the seller has no need to keep the stock in a store. Instead, the products remain in the supplier's inventory, until a customer makes an order.
Only at that moment, the retailer request the supplier to ship the product. The supplier gets the products shipped at wholesale price but the drop shipper charges the customers retail prices.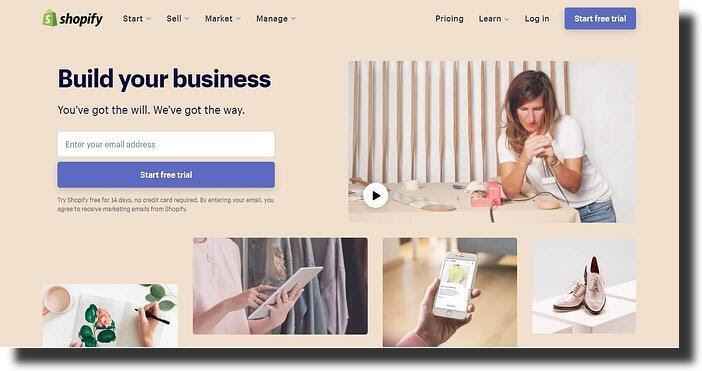 Dropshipping is, therefore, a business that doesn't require the owner to incur storage, packaging, or shipping costs.
How Dropshipping Business Model Works
A dropshipping business model is made up of three components which are:
the manufacturer or the supplier;
the retailer;
and the customer.
The role of the manufacturer is to create the products, store them in the inventory, and ship them to the customers.
On the other hand, the supplier, set up a website and post the products there. This way, the supplier don't need to worry about packaging, storing inventory, or shipment costs.
However, it's the supplier's work to cater to shipment costs and determine the prices that yield reasonable profit margins. In the dropshipping business model, the customer is the end-user of the products.
After contacting the supplier, the customer gets the products shipped to them at a retail price. There's no point when the supplier interacts with the customers. In case there are defective products, the retailer works to get replacements.
Why Start A Dropshipping Business?
The convenience that comes with dropshipping business is the number one motivation to start it. This business requires less of your time and resources, either you prefer doing it full-time or part-time.
Since you don't need to incur costs on manufacturing, packaging, and shipping, there's no high investment obstacle. Dropshipping is also a low-risk business you won't be afraid to start.
As you never need to worry about unsold stock, go ahead and choose dropshipping against other businesses.
Some good reasons for starting a dropshipping business:
It's a chance to showcase your creativity. A dropshipping business can replace your daily 9-to-5 job to kill the boredom. If you're starting something you're passionate about and one that makes you profit, view it as an opportunity for growth;
Dropshipping is a profitable business. If you're keen on marketing your business aggressively, dropshipping can make you a reasonable amount of profit. This is because you set your prices and determine your marketing strategy;
The manufacturer does the shipping on your behalf. In many cases, creating, packaging and shipping products is an overwhelming process. Through dropshipping you can skip these steps as the manufacturer does them for you;
You don't incur inventory costs. A dropshipper never needs to plan for storage spaces for the products. This save lots of money you'd need for paying warehouse fees;
Dropshipping is an excellent way to grow your business career. This eCommerce business present a fantastic opportunity for you to start a business from the ground up. There's no boss to order you around. As long as you invest time and meet your customers' needs, the possibilities are limitless.
How To Start A Dropshipping Business
#1. Select your dropshipping niche
The first step to start a dropshipping business is to identify your niche, which is a market segment. Going for an industry you're passionate about is a bonus point as you have a better knowledge of products in the niche.
In addition, it's of best interest to choose a niche you've had a problem in and solve successfully. Other people probably have the same issue, so your product saves them a great deal.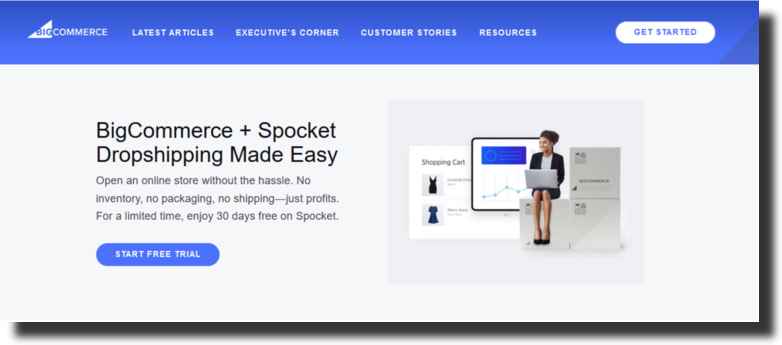 Getting profit is the other thing you'd want to put in mind, as this is the main reason you wanted to venture into the business. There's no point in choosing a niche that doesn't fetch you significant returns.
The rule of thumb is to ensure that the niche you've selected gives you 40% minimum returns after deducting shipping costs, seller fees, and taxes.
#2. Come up with your business ideas
A successful dropshipping business depends largely on the business ideas you come up with. Make sure that they are not only trending but also profitable. Remember, you have to blend profitability with passion for impressive results.
Below are tools that can help you determine the right business ideas for your dropshipping business:
Google Trends: This tool shows the upward and downtrend of different niches to help you realize the most popular products. However, you have to use other tools to analyze the search volume as Google Trends never shows that.
Keywords Everywhere: Keywords Everywhere is a resourceful tool when it comes to finding the popularity of your business idea.
It shows the volume of the searches in a month, thus a perfect tool for finding the most sought-after products on the internet. You can then use this information to get inspired for viable business ideas. 
Ubersuggest's Keyword Tool: Using Ubersuggest's Keyword Tool helps you realize how competitive your business idea is.
By analyzing the volume of the searches of your given keywords, Ubersuggest's Keyword Tool lets you come up with the most lucrative business ideas for your dropshipping business.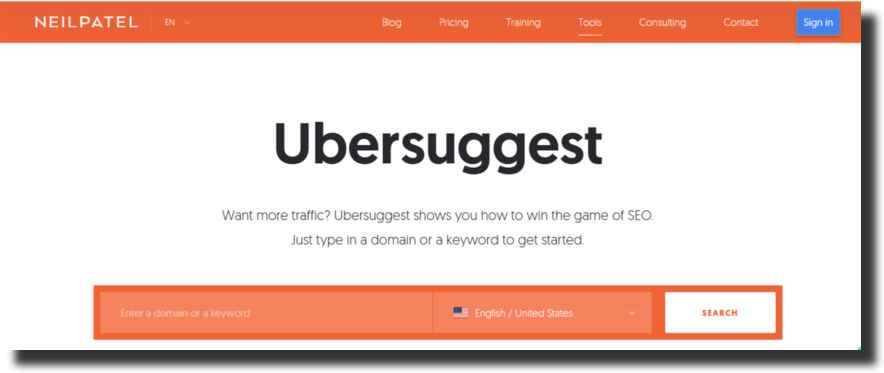 Popular websites within your niche
A thorough check on popular websites within your niche can give you an idea of the trending products.
Also, a sneak-peek into the best-selling products page would help establishing the products to focus on in your dropshipping business. `
Analyze the order volume for products
Determining the order volume for your products is a good way to generate a viable dropshipping business idea.
Use Oberlo to check the frequency of orders for your preferred product. However, don't ignore the unpopular products as some could be newer in the market, hence the behavior.
#3. Do thorough competitor's research
Starting a successful dropshipping business and watching it grow needs a dedicated study on the competition. After all, your goal for starting the business was to outsmart any business out there.
This is only achievable by analyzing your competitor's marketing strategy, product design, customers, and pricing of the products.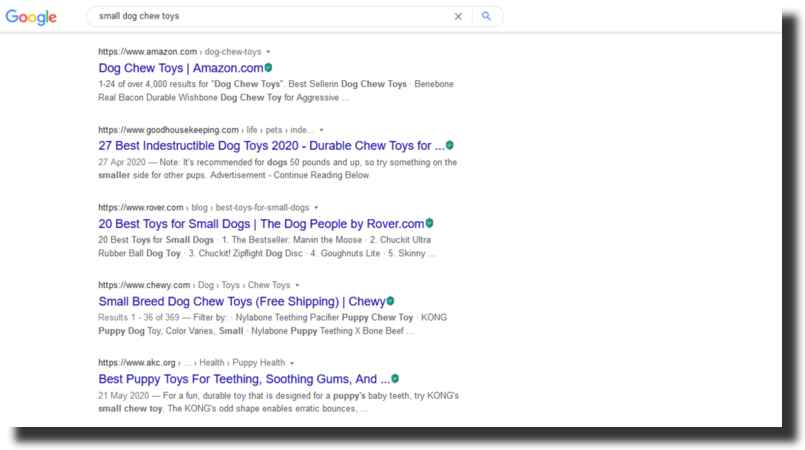 After learning the ins and outs of your competitors, it's easier to start your dropshipping business on the right note.
Below find some ways to carry out your competitor's analysis:
A quick Google search: Looking up your targeted dropshipping product on search engines gives you useful details about it. After performing the search, check the first ten results to gather as much information as possible.
Analyze how the businesses promote their products, how they handle customers, and their top trending products. If you want refined results for businesses in other locations, you can use tools such as Ahrefs or SEMRush.
You'll get updated information on your competitors. Such information goes a long way in helping understanding your competitors better.
Take advantage of competitors' spy tools such as Alexa and SimilarWeb: These tools give you detailed information about your competitions.
They share such details as the competitor's social media channels, any marketing campaign they applied, or how their products are performing.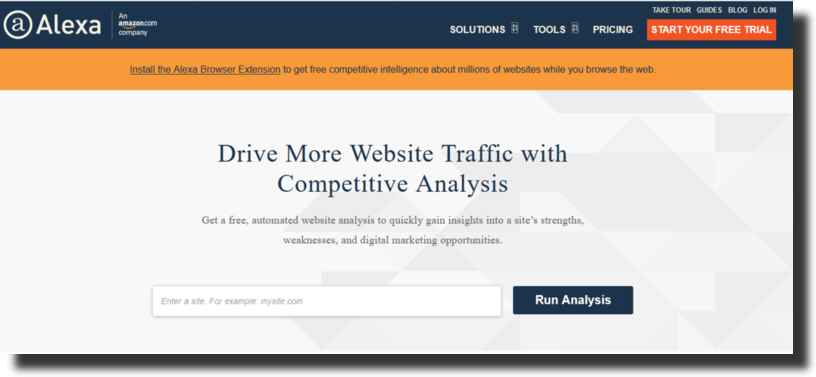 You'll also study the traffic these businesses are bringing for you to establish what to learn for your dropshipping business.
Hang around social media profiles: You should never underestimate the power of social media in helping you study your competition. Browse through their feeds and check how these businesses interact with their customers.
You can also check the number of their follows and the engagements they get on each post. This way, you can understand what's working perfect for them, that you can transfer to your dropshipping business.
If there's something they're doing wrong, learn from them and make your business stand out.
Signup to competitors' newsletters and email lists: As you subscribe to get information about your competition, you're set to learn a thing or two.
First, you'll understand the competition's marketing approach and see if it's what you want for your dropshipping business to pick.
Also, the email series will teach you how these businesses present their products to customers. This way, you'll get inspired to start a lucrative business.
Use BuzzSumo to check your competitor's stats. This tool analyzes the competitors' content and establishes the one that fetches many social shares. Doing so keeps you on top of things since you are free to copy what's best for your business.
Understanding your competitors' details is the first step to crafting a plan on how to outshine them.
Get the details about the marketing, customer support, product pricing, and product design for you to understand how to make your dropshipping business a success.
#4. Choose your dropshipping supplier
The next step to starting a viable dropshipping business is to find a reliable supplier. You need to be careful about this to avoid being a victim of dropshipping fraud.
Before settling on a certain supplier, rest assured that they are the best.
There are ways you can tell this, for instance, requesting a sample order to see how the supplier handles it.
Note the delivery time, the pricing, the customer support, and any important detail that you need. Comparing a list of suppliers through this method helps you to find out the supplier with the best offer.
Below are shown a few characteristics you should look for in a supplier:
Be a drop shipper: An excellent supplier should also be a dropshipper for them to understand everything about this business. Stay away from any supplier or manufacturer who isn't a dropshipper, to avoid future disappointments.
Experienced and with a helpful team as the staff: You don't want to rely on a supplier who only started this business recently.
Instead, you should work with an experienced supplier who understands the dropshipping business. When starting your business with the supplier, be aware to check details such as tips they offer to you.
You can analyze how the sales rep handles your questions to know how experienced they are. If you feel they are amateurs, don't hesitate to go for another supplier.
Never overcharge their services: Dropshipping suppliers should never charge you extra fees for their services. The normal charges range from $2 to $5, that's why everything above this is overpricing.
Offer faster delivery: Shipping products for long periods isn't something you want for your dropshipping business. Therefore, go for a dropship supplier who ships the items faster.
Though a majority of these suppliers reside in China, checking the delivery times to the specific countries go a long way in ensuring there are no major delays in delivery.
Offer the best products alongside their photos: Before deciding on a long-term supplier, request a product to check on the quality. Also, the supplier should have quality images displayed on their product listings.
Give you referrals: Commitment to a dropship supplier works best if you have customers that are able to give you feedback on their experience. Make sure your potential dropship supplier has referrals you can rely on to make a decision.
Gives a reasonable return policy: A good supplier should have a reasonable return policy in place. Ensure that they don't overcharge the service, and also that their time frames match yours.
#5. Find your dropshipping store
Now that you're determined on what you want to sell and who is your supplier, you have to find where to sell these products. You can decide to sell on established marketplaces such as Amazon, eBay, Etsy or some other.
However, you can choose to open your dropshipping store and start from the ground way up. Both channels have their pros and cons as you'll find out later in this article.
Meanwhile, these are the online marketplaces you can use to start your dropshipping business:
Amazon: Amazon is the largest online marketplace with over 300 million users. It's a popular platform, so using it to kick start your dropshipping business would be a great idea. Amazon exposes your products to a broader audience and only takes 15% of the sales.
Shopify: Shopify is an eCommerce site that has stood the test of time, thus a perfect marketplace to try out. The opportunity to sell across platforms using different currencies will bring traffic to your dropshipping business.
Free Shopify themes such as Minimal Vintage can be a perfect opportunity to host your site. As you progress, you can change the themes to suit your preferences.
Oberlo: Oberlo is an online marketplace that allows you to sell the products on the same day.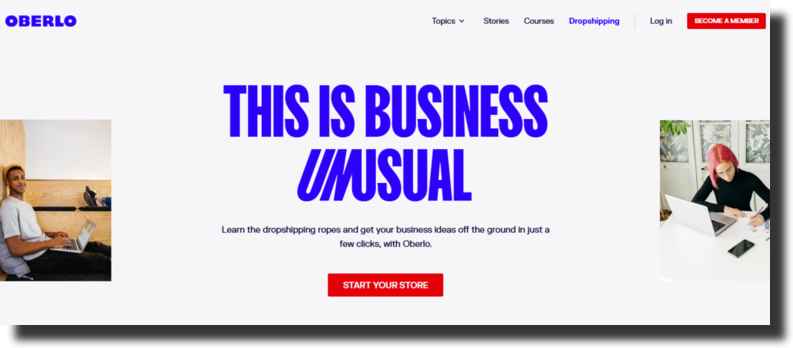 You can start with a minimum of 10 products then progress after some time. Oberlo requires you to write product descriptions for each product to increase their traffic.
eBay: You can opt to go for eBay for your dropshipping business as it offers a few free listings and less sales fees you can take advantage of. With the 190 different markets and more than 1 billion products listed, your dropshipping business is on the right platform to get traffic.
Etsy: Etsy is an established online marketplace focusing on arts, crafts, homeware, and handmade products. With Etsy's more than two million sellers, you can rest assured that your dropshipping business is deemed to grow.
Pros of using online marketplaces:
Creating an account and starting the business is easy;
Online marketplaces have already amassed tons of traffic;
It's easier to get the consumer's trust;
Making a significant amount of money is easy on these platforms.
Cons of using popular online marketplaces:
The platform has to take its revenue from your sales;
No full control for the business (in terms of pricing, photography, and customer support);
The competition is stiff because of similar sellers on the platform;
Consumers are spoilt for choice, so your business might not receive the sales you expected.
Starting Your eCommerce Store
Starting your eCommerce store goes a long way in exposing your new dropshipping business to a wider audience. Creating your platform, however, requires you to invest a significant amount of money.
It will also requires time for obtaining an established business. The good thing about a stand-alone eCommerce site is that it helps you avoid saturation in established online stores.
Here are the steps to follow when creating your eCommerce store;
Step 1: Decide on an eCommerce platform:
Put into consideration the type of products you want to sell, the design, and the payment settings. Some of the big stores you can get inspiration from include: WooCommerce, Squarespace, BigCommerce and Shopify.
Step 2: Get your store up:
In this step, you need to finalize the design, product design, and set up payment options. Add checkout and purchase a domain to get your eCommerce store running.
Step 3: Drive consumers to your store:
After setting up a fully designed site, the next step is attracting customers to the site. Some of the most popular ways to attract people to your site include influencer marketing, social media ads, Google Adwords and SEO.
Pros of creating your eCommerce store:
You have the full control of the site (for branding, photography, design, and layout);
You are not depending on a third party to start your business;
There are no service fees, so the profit margins are high;
There's no stiff competition from similar businesses on the same platform.
Cons of creating your eCommerce store:
You need a lot of money to cater to web hosting and design;
There's no guarantee for more traffic like on established platforms;
Ranking on Google will take a while and it needs investing in SEO and digital marketing.
Step 4: Determine Your Business Structure
Going the legal way for your dropshipping business should be a priority. There are various business forms you can think about.
Sole Proprietorship: This is the simplest business structure you can consider for your dropshipping business. Doing so, gives no liability to your assets. Sole proprietorships don't mandate any filing requirements from either the owner or federal laws.
Limited Liability Company (LLC): In this setting, the business is a separate legal entity, offering special protection for your assets. A Limited Liability Company (LLC) offers you extra filing requirements so you might need incorporation and ongoing charges.
C Corporation: You can also decide to set up your dropshipping business as a C corporation. These business structures tend to be more expensive and double taxed.
However, they offer better liability protection, so this is a good choice for your dropshipping business.
Step 5: Plan Your Finances
Your dropshipping business depends on properly planned financing to actualize. Ensure that the business finance isn't mixed up with personal finances to avoid confusion.
Separating business and personal finances goes a long way in keeping clear the accounting of your eCommerce startup. Here are some accounts you might consider opening;
Business checking account: Your dropshipping business needs a clear financial reporting account. Ensure that all the revenues are deposited in this account and the expenses credited from the same account. Doing so makes accounting for the business easier.
Credit Card: Setting up an account for a business credit card to use on expenses and dropshipping inventory purchases should be an option.
Remember, you'll be dealing with dropship suppliers, and choosing the right credit card puts you on the competitive edge. Some options include Capital One and American Express.
Marketing Campaign For Dropshipping Business
After a long time of setting up your eCommerce store, it's the moment to invest time and resources into marketing. You need to put the word about your new store out there for it to start getting noticed.
Use different avenues to bring traffic to your dropshipping business site. So, how do you market your new store? Here are some advertising methods you can try out;
As a popular social media platform, Facebook is a fantastic platform to expose your new store. It's always advisable to start small, then grow when the budget allows.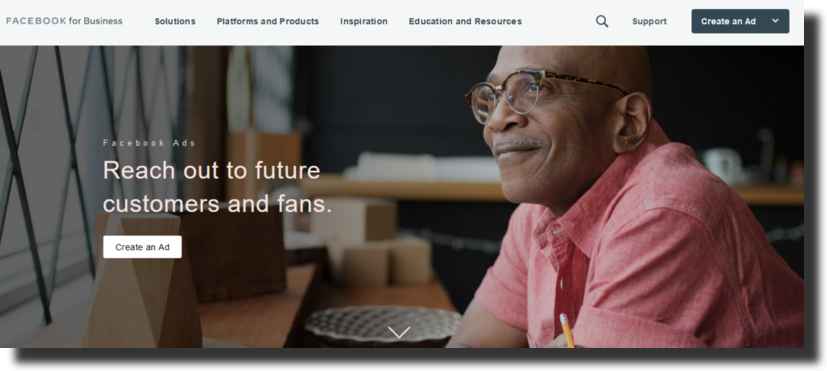 Paid Facebook Ads are strategic since they prompt consumers into impulse buying. In addition, they aren't expensive as a single Facebook paid ad costs a measly .97 cent per click.
A boosted Facebook ad is the best way to achieve faster results and increase brand visibility.
Google, an award-winning search engine, is a perfect spot to advertise your new store. Through Google Search, YouTube, and Gmail, your business is exposed to a broader consumer audience.
The rule of thumb is to use related long-tail keywords related to your niche. This way, you'll get more brand awareness from the right demographics.
Social Media Influencer Marketing
This method depends on the use of influencers to get your name out there. It works better than the traditional advertising methods since these influencers already have a huge fan base.
Usually, you set an affiliate fee paid to your influencer, while you keep the rest of the amount as your profit. Influencer marketing increases your social proof and lowers the risk of your dropshipping business failing to pick real fast.
Some businesses go to an extent of paying celebrities who take pictures with their products and post them on their social media feeds.
By also tagging these businesses, influencer marketing gives impressive results in exchange for a few hundred dollars.
Content Marketing
Unlike advertising, content marketing focuses on the customer other than the brand. Think of content marketing as the engaging Twitter post, interesting YouTube video, valuable Instagram post, and the educative podcast spreading the word about your brand.
Most dropshipping business startups have a dedicated blog section where they post updated content. Remember, the idea of content marketing is to create an audience firstly, then turn it into customers.
Sending regular emails on your products, offers, and announcements is an effective way to advertise your new eCommerce store. To start with, you have to come up with a reliable way of getting your customer's emails.
It could be requesting their information during checkout. It's also wise to set up a competition or an offer that needs an email subscription before participating. This way, you gather emails, which you use to reach out to most consumers without incurring additional costs.
Evaluate Your Dropshipping Business Progress
After some time, you need to check whether your hard work of building a dropshipping business paid off. Testing and optimizing your eCommerce store is an effective way to establish whether you applied the best industry practices and if they worked.
After analyzing the overall trend the business took, it's easier to tell where to improve on. It's also an excellent way to see what works and focus on it in your future businesses.
Some analytics tools that you can use include Google Search Console or Analytics. It measures whether your SEO efforts are increasing or decreasing the site traffic.
Third-party tools such as Email Marketing or Social Media Marketing give monthly automatic reports that you can use to evaluate the progress. Remember, any piece of data available is important in helping you make smart decisions for your business.
Dropshipping Business For Sale
Building a dropshipping business from scratch is an uphill task you don't want to involve yourself in. The good news is that you can get a dropshipping business ready for sale.
As a result, you save time and resources needed to put up one. Shopify offers you a marketplace called Exchange, where you can buy an online store to do your business.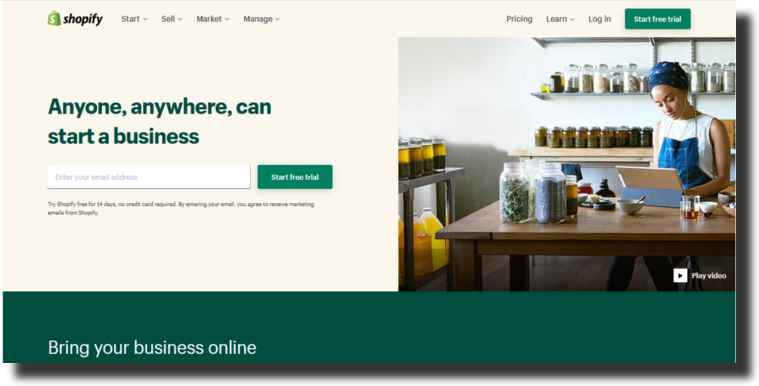 From the 10,000 online stores present for sale, you can choose the one that matches your interests and budget.
Shopify's marketplace, Exchange, provides details on the dropshipping business, including the data on traffic and revenue.
Since the data is direct from Shopify, you can depend on it to make an informed decision on buying a small or an established dropshipping online store.
Pros And Cons Of DropShipping
The Pros of Dropshipping:
Easier market entry: Traditional businesses require high financial investment, physical presence, stocking, and manufacturing of products. This is different for dropshipping since it has a low barrier to entry, thanks to low investment costs.
No need to worry about inventory storage, sourcing products, or maintaining a physical presence since the manufacturer already does it for you.
Faster payments: In normal businesses, payments take time as retailers have to wait for products to be delivered. However, dropshipping is different as retailers receive payments faster. This way, it's easier to clear any marketing fees.
It's a low-risk business, especially for new product testing: Dropshipping supports innovation as testing new products is risk-free. If you test a new product and realize it's a risky venture, you remove the product from the store and move on.
The Cons of Dropshipping:
Unhealthy competition: Easier market entry feature, makes dropshipping available to many people. Thus, there's market saturation as similar markets exist.
Limited control: Starting a site on an established site gives you no freedom of control for things like design, pricing, and photography,
No discounts: Manufacturers offer discounts on economies of scale. With dropshipping, there are no bulk discounts as you're buying the products one at a time.
Why You Should Consider Launching A Dropshipping Business In 2021
If you're thinking about starting a dropshipping business, above is a detailed guide for you. Remember, you need to invest time and money for the business to succeed.
With dedication and the right strategy, dropshipping works for your business. Today, eCommerce is growing rapidly, so starting a dropshipping business is always a good idea.
Tags: business, dropshipping, ecommerce