The most user-centered platform
Fully customizable style, color, size of stars, buttons and review form to make sure your Wiremo widget fits your website's design. On top of the theme-friendly design, you can choose from many languages, many notification systems and ways to approve your reviews.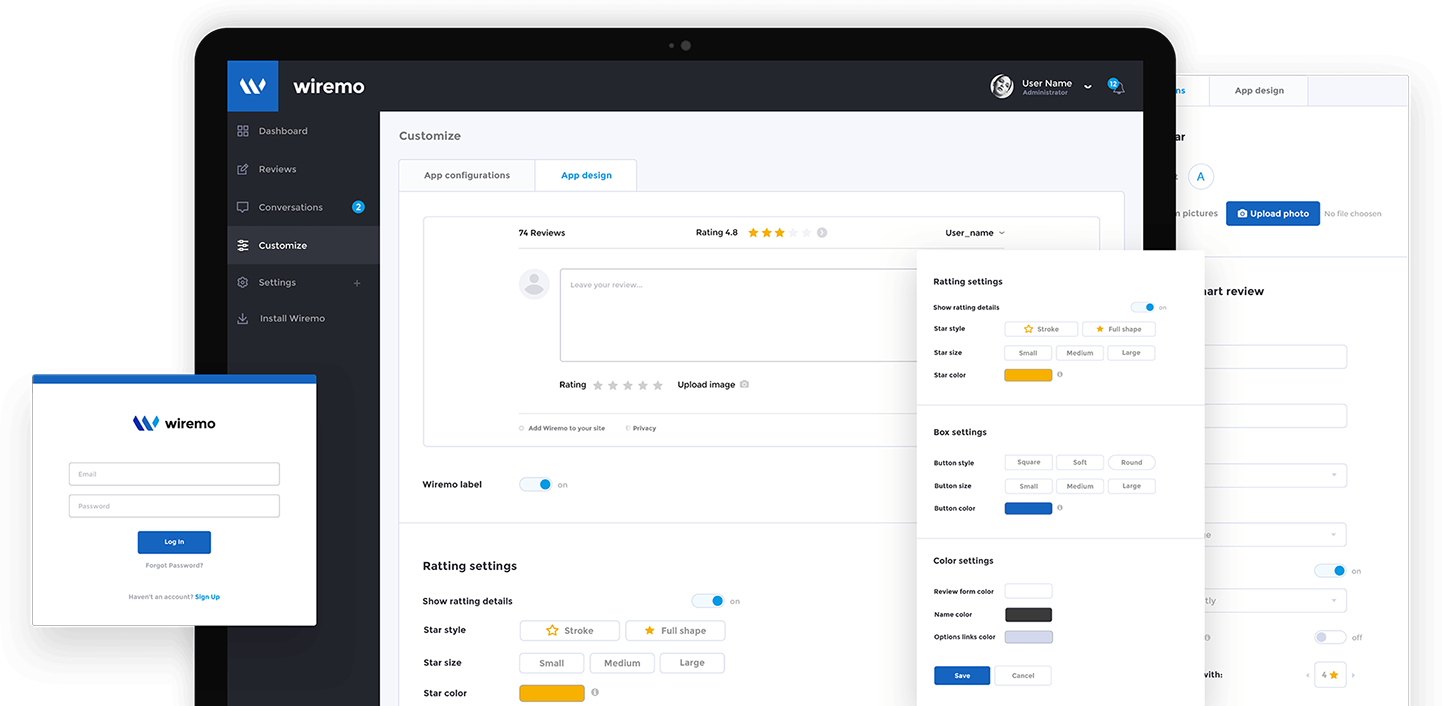 Taking care of your SEO
Wiremo helps you add SEO-friendly review scores to your Google search results. The more people that trust you, the more people find you.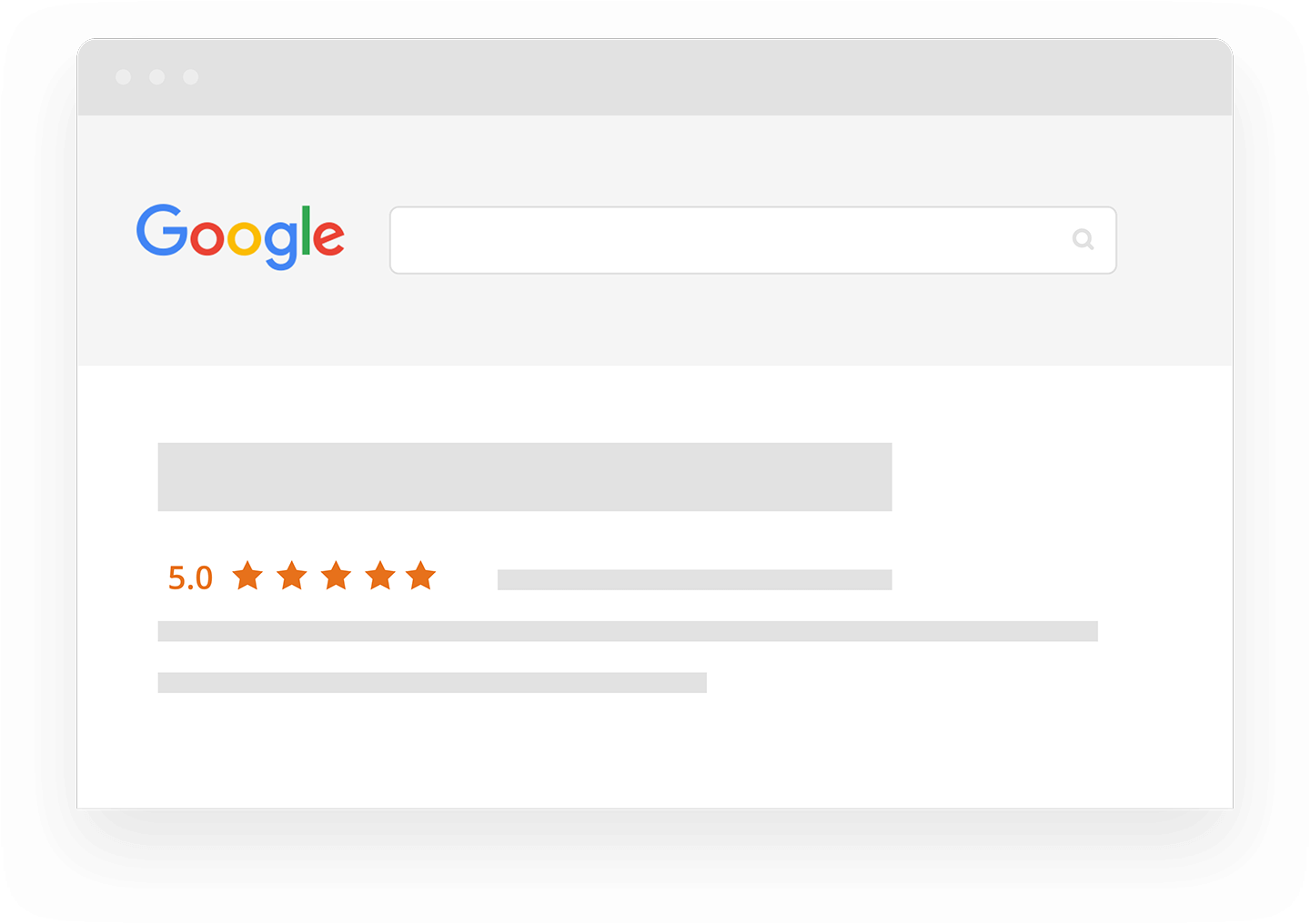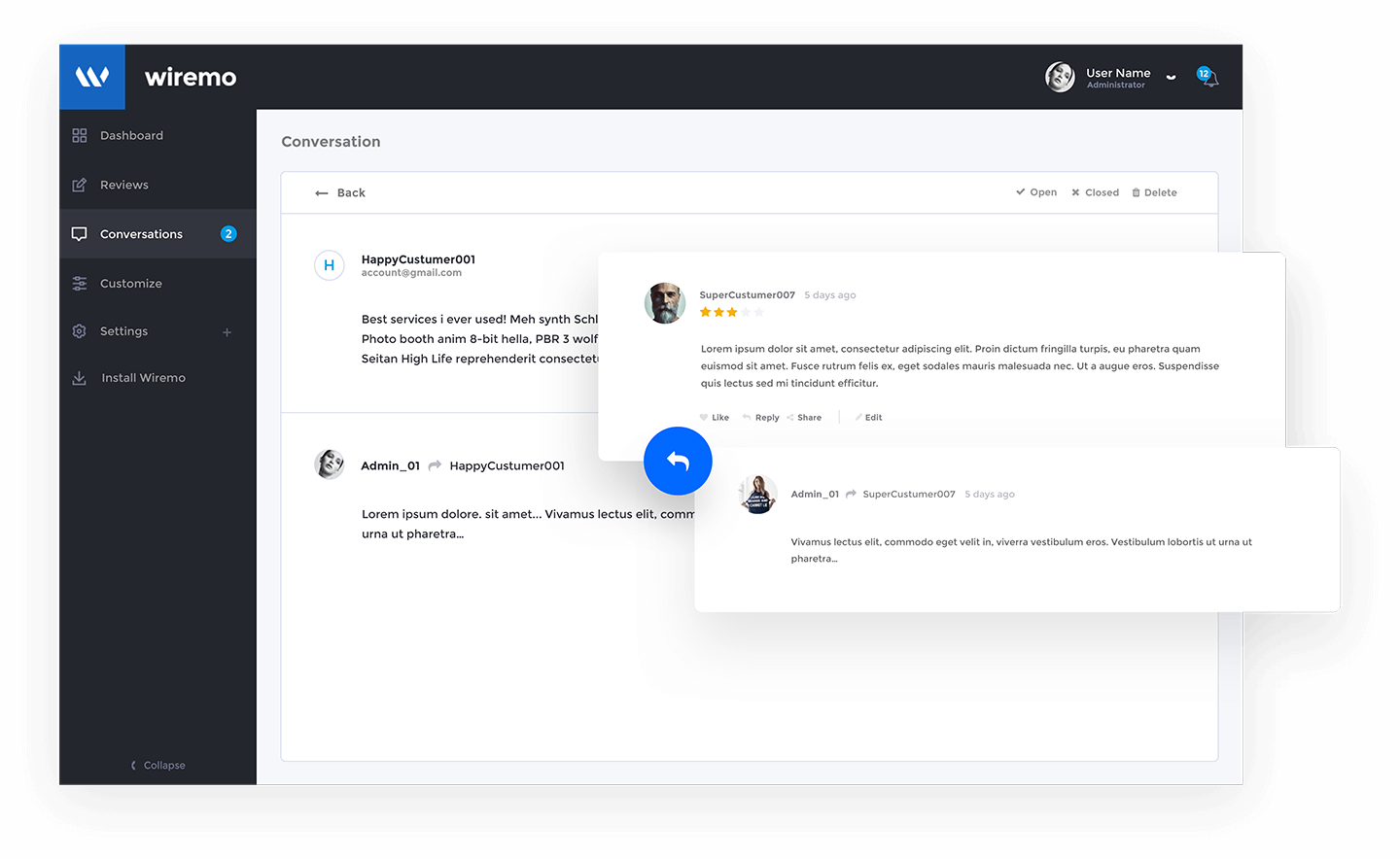 Bulk actions to tell them you care
Don't let customers feel like their feedback is going into a black hole. Wiremo helps you gain credibility and trust by creating a two-way communication with your customers. You can solve their issues without leaving the app.
And even more to come …
Add Wiremo on multiple websites, Slack notifications, review request automation, control your reviews directly from the widget, API, show your reviews on social media and more!
24/7 support
14-days FREE TRIAL
Wiremo support on integration
Free Widget
Powerfull dashboard
Up-to-date app
Start using Wiremo for free now
* No credit card required