The most user-centered platform
Fully customizable style, color, size of stars, buttons and review form to make sure your Wiremo widget fits your website's design. On top of the theme-friendly design, you can choose from many languages, many notification systems and ways to approve your reviews.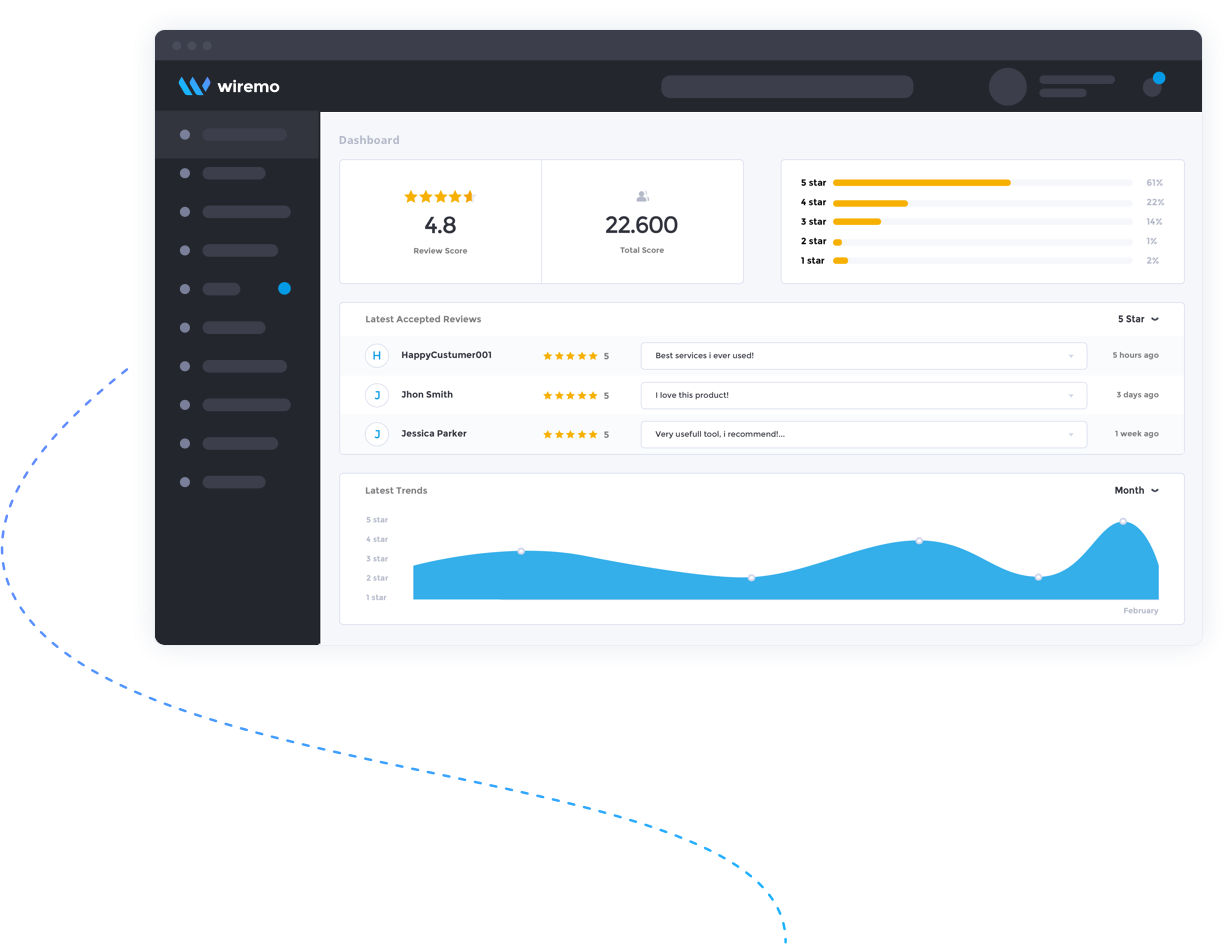 Ask your customers for reviews
Do it the way you want to get more and more reviews. In-email or on-landing Automated Review Request is the easiest way to get reviews from your customers. Every purchase should get a review. Do it in the way you like to get more and more reviews.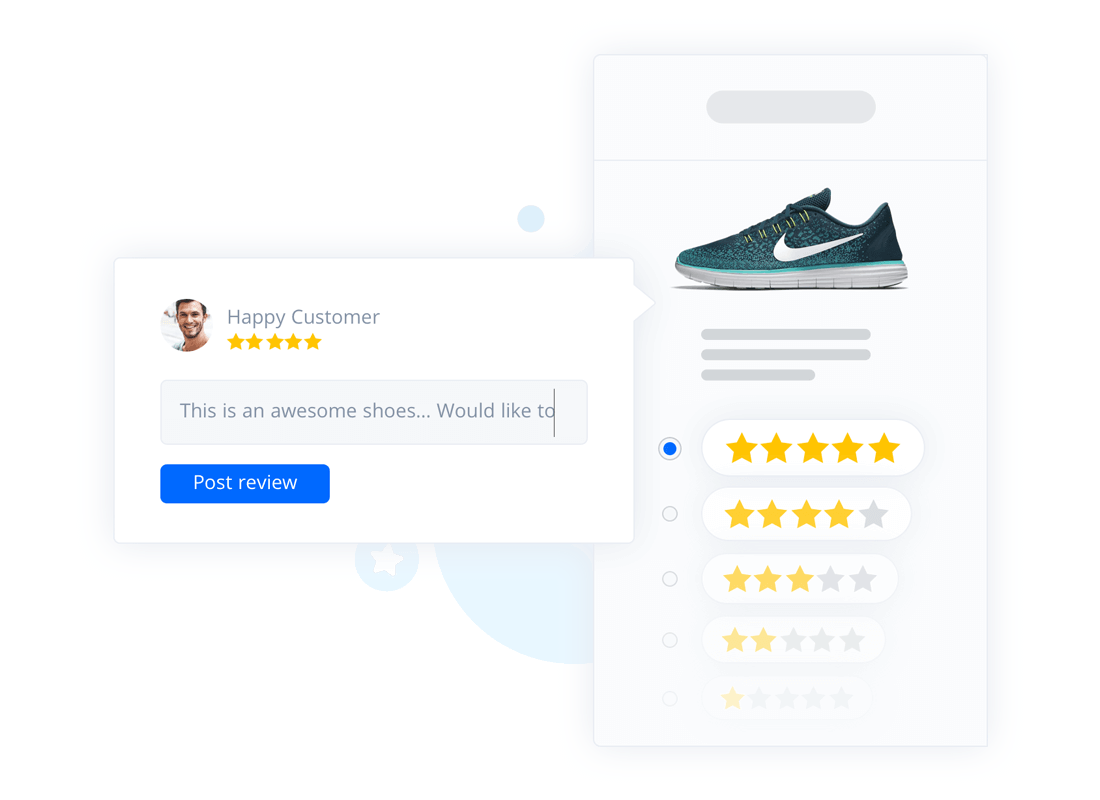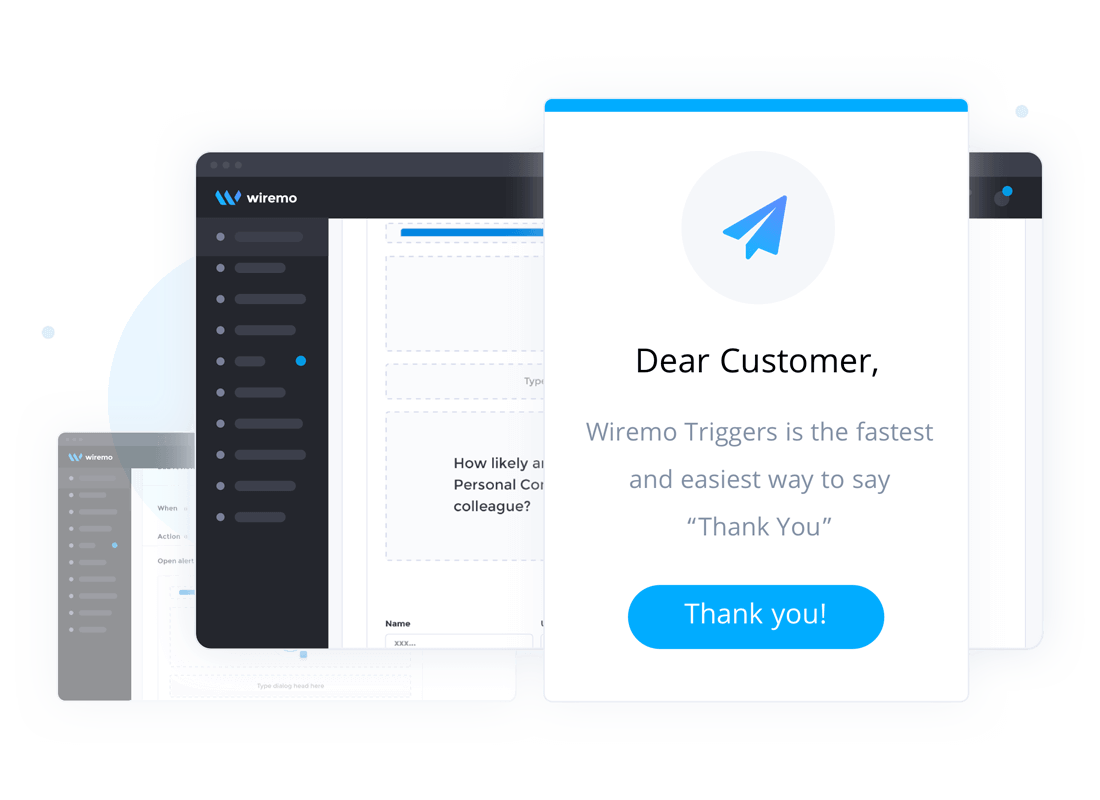 React to reviews immediately!
Wiremo Triggers is the fastest and easiest way to say "Thank You", reward with a promo code or to get in touch via our conversation tool to solve a customer's issue immediately.
Bulk actions to tell them you care
Don't let customers feel like their feedback is going into a black hole. Wiremo helps you gain credibility and trust by creating a two-way communication with your customers without leaving the app.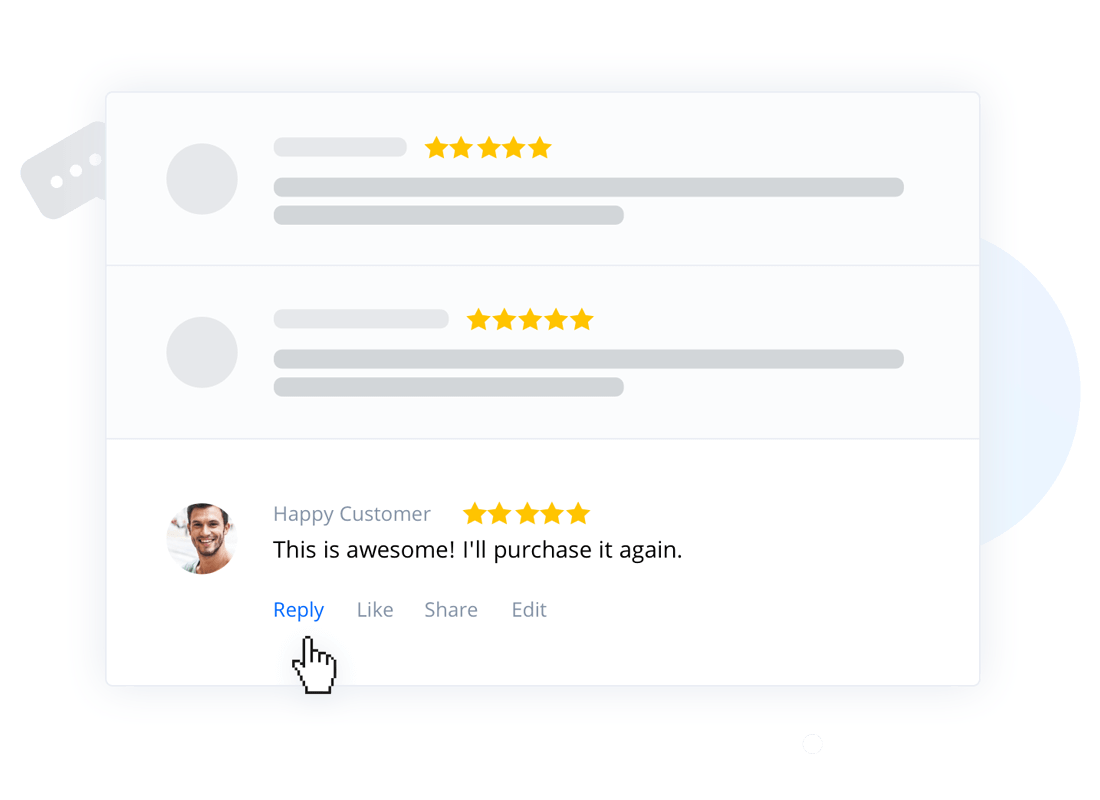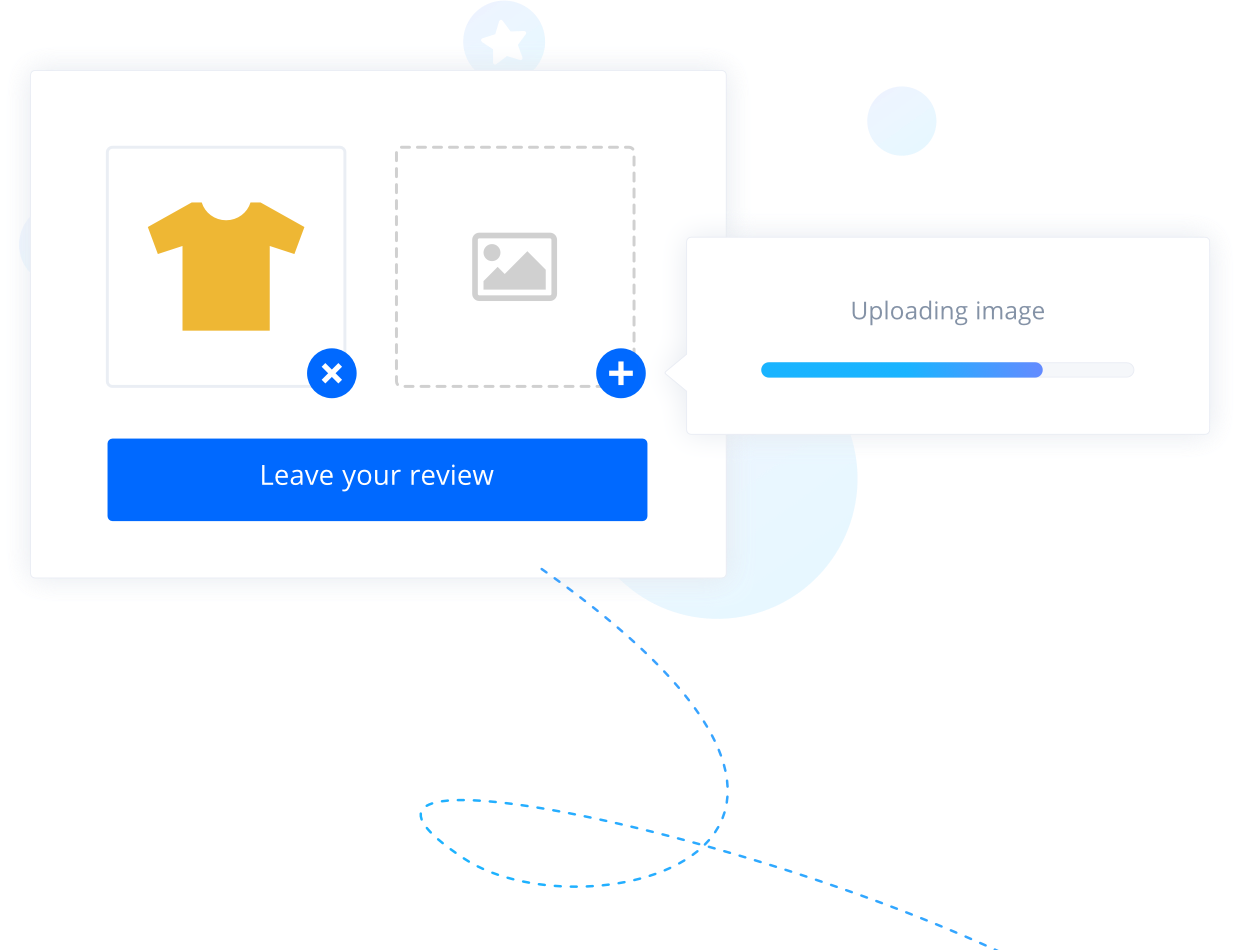 Collect product photos from your customers
With Wiremo, your customers can upload products photos along side their reviews. Research shows that organic photos increase conversion rate by 25%.
Show reviews in the way you like
With Wiremo Carousel, you can show customer reviews on any page, anywhere and however you like it.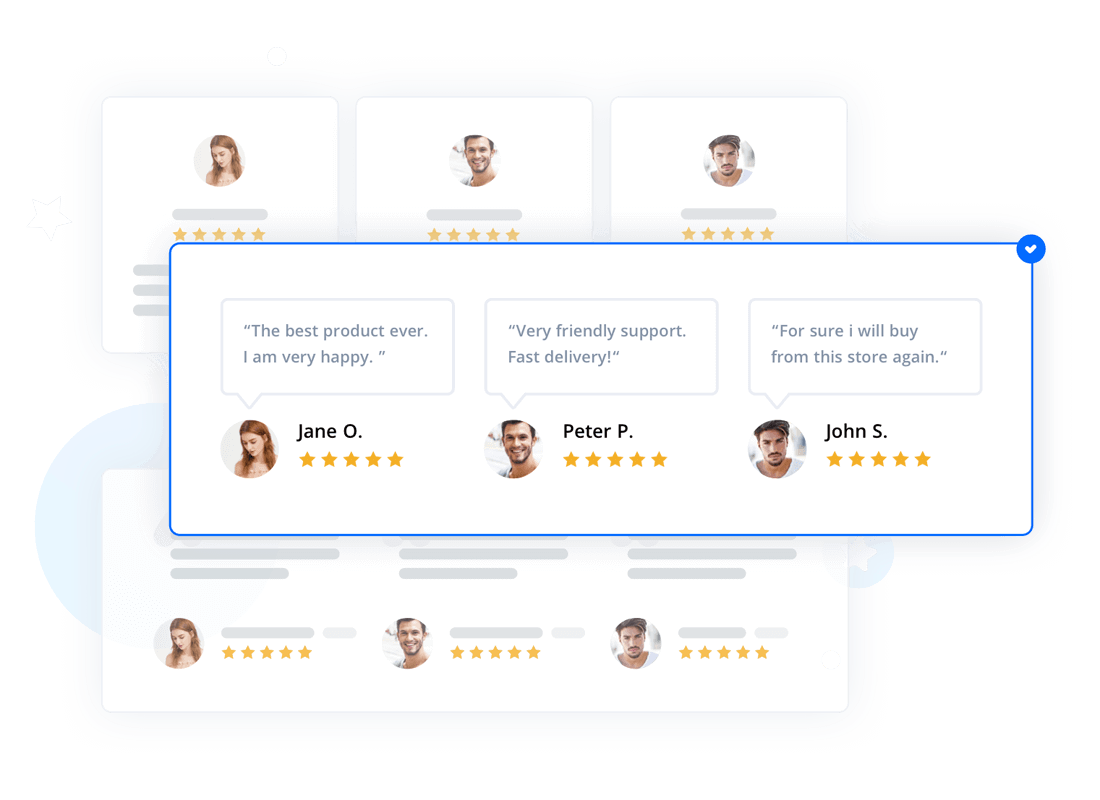 Why choose Wiremo?
24/7 Support
We're always glad to help you out because we love our customers. You can reach out to us 24/7/365.
Multilingual Widget
It's time to forget language barriers. You can change the widget language in a second to let your customers give you feedback in their native tongue.
Up to date stats
Get instant notification, easy to understand stats, review request live report and many more by using Wiremo.
14-days FREE TRIAL
All plans start with a 14-days Free Trial.
Powerful dashboard
We designed Wiremo to make navigation child's play. Reviews are made fast and easy for you and your customers.
Support on integration
Our high-tech skilled support is always ready to help you with Wiremo integration. They will guide you, so you could faster get reviews.
The Coolest Features
AUTOMATED REVIEW REQUEST
A crucial feature for an eCommerce website. You can set it up in a minute and start asking for reviews after every purchase immediately.
TRIGGERS
Add wiremo on multiple websites, Slack notifications, review request automation, control your reviews directly from.
CAROUSEL
Wiremo Carousel provides the easiest and most appealing way to share your customer reviews anywhere on your website.
SOCIAL LOGINS
People can use their social profiles to login and write reviews. By showing this in widget Wiremo brings credibility to your every single review.
UPLOAD IMAGES
Uploading multiple images with reviews rank up your product' credibility and increase your future sales.
CONVERSATION
Reviews shouldn't be a one-way street. With Wiremo you can start a private conversation and solve your customer' issues.
CUSTOMIZATION
Wiremo widget is mobile-friendly and you can edit your layout, text and colors to provide a unique experience for your customers. Wiremo make things easy.
REVIEWS MODERATION
Moderate your reviews. Aproove all authentic reviews. Reject review is if it has hate speech, racism, or profanity.
And even more to come...