Best REVIEWS.io Alternative
REVIEWS.io has been a major player in the review game for some time. But there are a plethora of REVIEWS.io alternatives out there that can do what it does at a lower rate. Wiremo is one of those alternatives and is made to replace other alternatives for good.
Sounds like too much? Let us give you a Free Demo!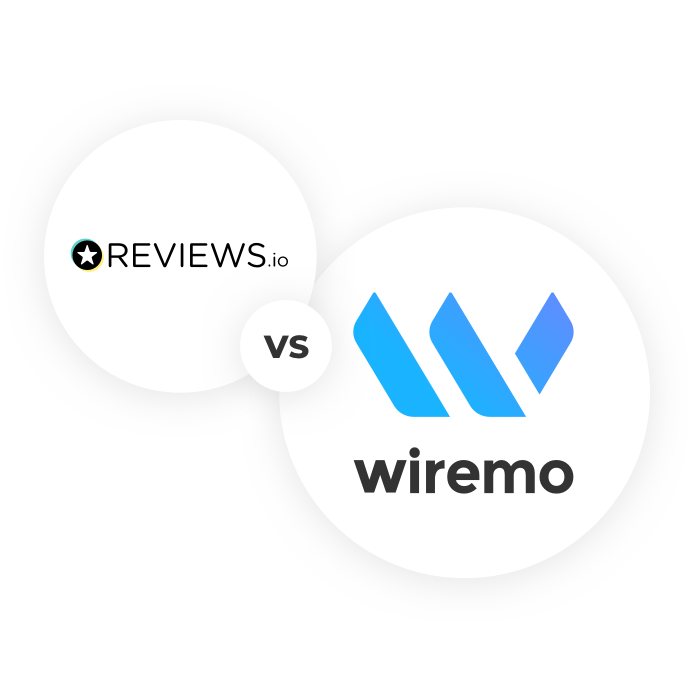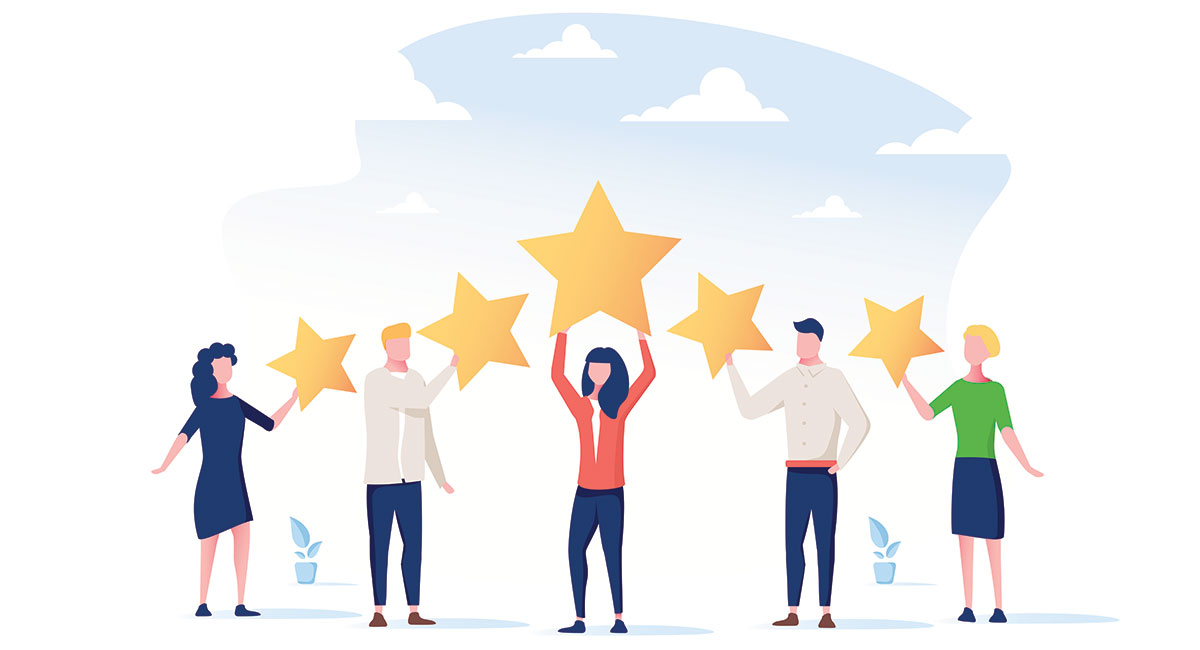 REVIEWS.io Alternative That Boosts Your Business!
Yes, Wiremo boosts your conversions with more reviews than any of the competitors.
Genuine Reviews
Wiremo has been created to make your business look legit and give it credibility in the process with genuine reviews.
Effortless SEO
With genuine reviews, you get an inflow of keywords that are essential in your website's SEO without extra effort.
Improved Conversions
With more reviews, you emerge as an authority in your marketplace, thus improving your conversions and sales in the process.
| | | |
| --- | --- | --- |
| Features That Actually Matter | Wiremo | Reviews.io |
| Ease Of Getting Reviews | | |
| SEO Friendly Without Extra Charges | | |
| Customizable Emails | | |
| Advanced Customization included | | |
Minimal Effort, Maximum Reviews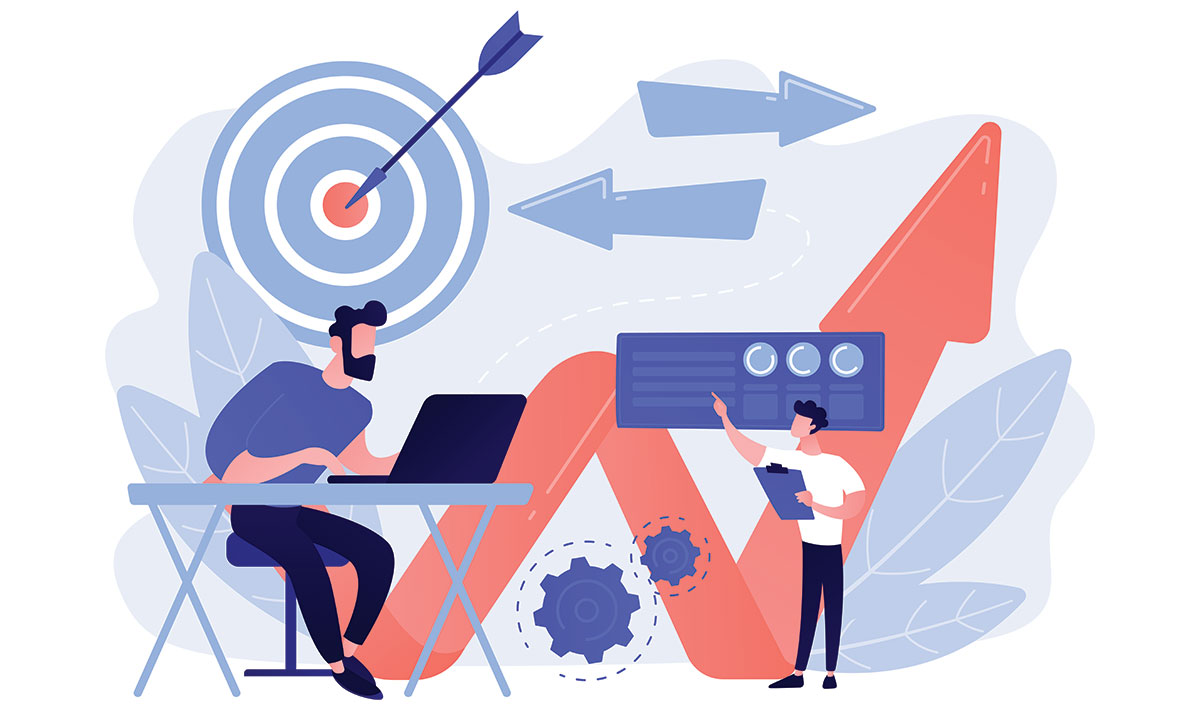 Wiremo's AI Ensures Swift Results
Wiremo, the best REVIEWS.io alternative, is powered by AI that has been integrated to ensure maximum reviews. It works with you and essentially lowers your burden the longer you use it. This way, you will never feel overwhelmed by your product review tool, and instead, you'll have a reliable piece of tech that will give you the comfort of mind.
Fully Customizable Emails
Emails are an effective tool in your review getting process. Even if a customer forgets to leave a review right after the purchase, an email can act as a reminder. They can leave a review whenever they're free, and the email will stay with them as a reminder until then. To tip the scale in your favor, you can add custom coupons for your products or special promo codes for them. This will not only entice them to leave a review but also gently push them to make another purchase from you. So it's a win-win situation for you and your brand.
Email customization is present in REVIEWS.io, but it can cost you extra on top of what you're already paying.
Better Feedback For Better Retention
Wiremo is designed to make the experience easy for you and your customers. This way, they're more likely to leave a positive review for your product. These positive reviews, in return, will lead to better customer retention and better sales overall. Each newcomer will feel the positive vibe around your products and will be inclined to make a purchase right away. In fact, they'll be more likely to recommend your products to others because of the positive reputation.
Custom Replies That Boost Engagement
When a customer leaves a review, they feel like they've done what they came to do and leave. However, it's just another step in converting them into returning buyers. The next step in this funnel is to reply with a custom phrase that will give them reassurance that you value them. This will help your brand in the long run as empathetic brands are most likely to engage their customers for a long time and ensure a healthy relationship with them. The custom reply can be as simple as a Thank You or a complicated one like asking them about the things they like in the product and so on.
Custom replies are not present in other REVIEWS.io alternatives.
Remember Your Old One-Time Buyers?
With Wiremo, you have a chance to bring them back. You can give them a custom discount offer in the form of the very first buyer coupon or something. This will make them feel extra special, which in return, will help you win them back. You can send the coupon with a custom email that can be designed to fulfill your needs.
REVIEWS.io can't compete with this because you're not able to customize the emails to cater to your older customers.
Google and Facebook Reviews
Creating a positive brand reputation is a task that requires a holistic approach. To ensure that you're able to convince your buyers of your legitimacy, no matter where they come from, you need to have a positive brand image on Google and Facebook.
Wiremo allows you to import Google and Facebook reviews to your product page to give more credibility.
Many of the other REVIEWS.io alternatives don't allow importing of reviews.
| | | |
| --- | --- | --- |
| Features That Actually Matter | Wiremo | Reviews.io |
| Getting Reviews made easier | | |
| Uses email to engage customers | | |
| Uses AI Efficiently | | |
| Customized Text in Emails | | |
| In-Email review requests for boosted engagement | | |
| Helps with SEO | | |
| Searchable Reviews | | |
| Customizable Widget | | |
| Bringing past customers in the loop | | |
| Automatic triggers for a smooth experience | | |
| Manual review requests from all over the internet | | |
| Review Badges | | |
| Customizable Carousels | | |
| Automatic Shopify app | | |
| Squarespace plugin | | |
| Import Facebook and Google Reviews | | |
| Real-Time stats on review requests | | |
REVIEWS.io Alternative You Were Looking For!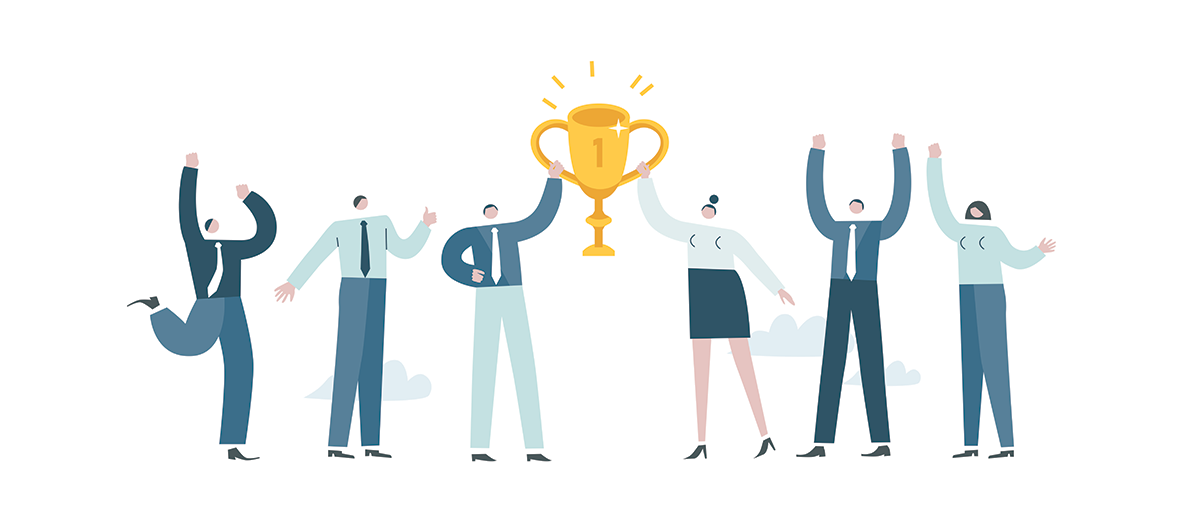 Perfect Tech Support
No need to worry about anything as our experienced tech staff will guide you through everything in detail.
Multilingual For Better Approach
Prevailing Solutions
No matter what kind of product you have, Wiremo has got the best solutions for you to engage and get more reviews from your customers.
Frequently Asked Questions
What are the platforms supported by Wiremo?
Wiremo supports Shopify, WooCommerce, Squarespace, Weebly, Wix, WordPress, Tumblr, Drupal, and BigCommerce. You'll see Wiremo on newer platforms very soon.
Is there a free trial?
Yes, there is a 14-day free trial that should give you an idea of what to expect from Wiremo.
I want to talk to someone before making a decision. Is it possible?
Yes, of course. You can reach out to us via email or contact us directly at our Contact Us page. We usually reply within minutes.
How does your pricing work?
It's a subscription-based pricing system. Check out Pricing page for more details.