Customer reviews widget
Install Wiremo in just a minute on any website
* No credit card required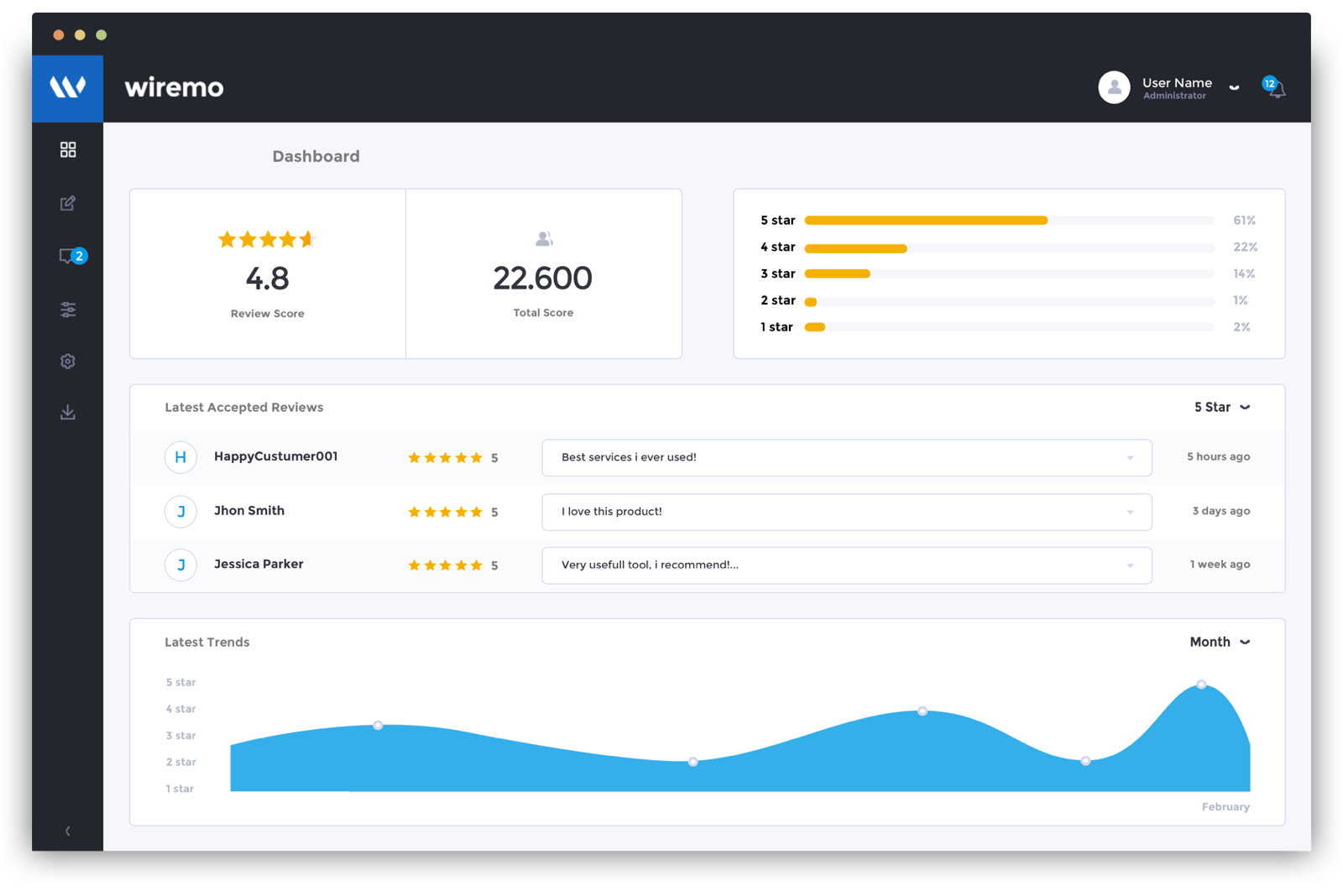 Why to choose Wiremo
We make it easy for a user to write reviews in a way that helps you grow your business.
Handle things easily
We designed Wiremo to make navigation child's play. Reviews are made fast and easy for you and your customers.
Tell it in more languages
It's time to forget language barriers. You can change the widget language in a second to let your customers give you feedback in their native tongue.
Ask about anything, any time
We're always glad to help you out because we love our customers. You can reach out to us 24/7/365.
Customize widgets with the most user-friendly platform
There is no rocket science here. Wiremo widget is mobile-friendly and you can edit your layout, text and colors to provide a unique experience for your customers. Wiremo make things easy.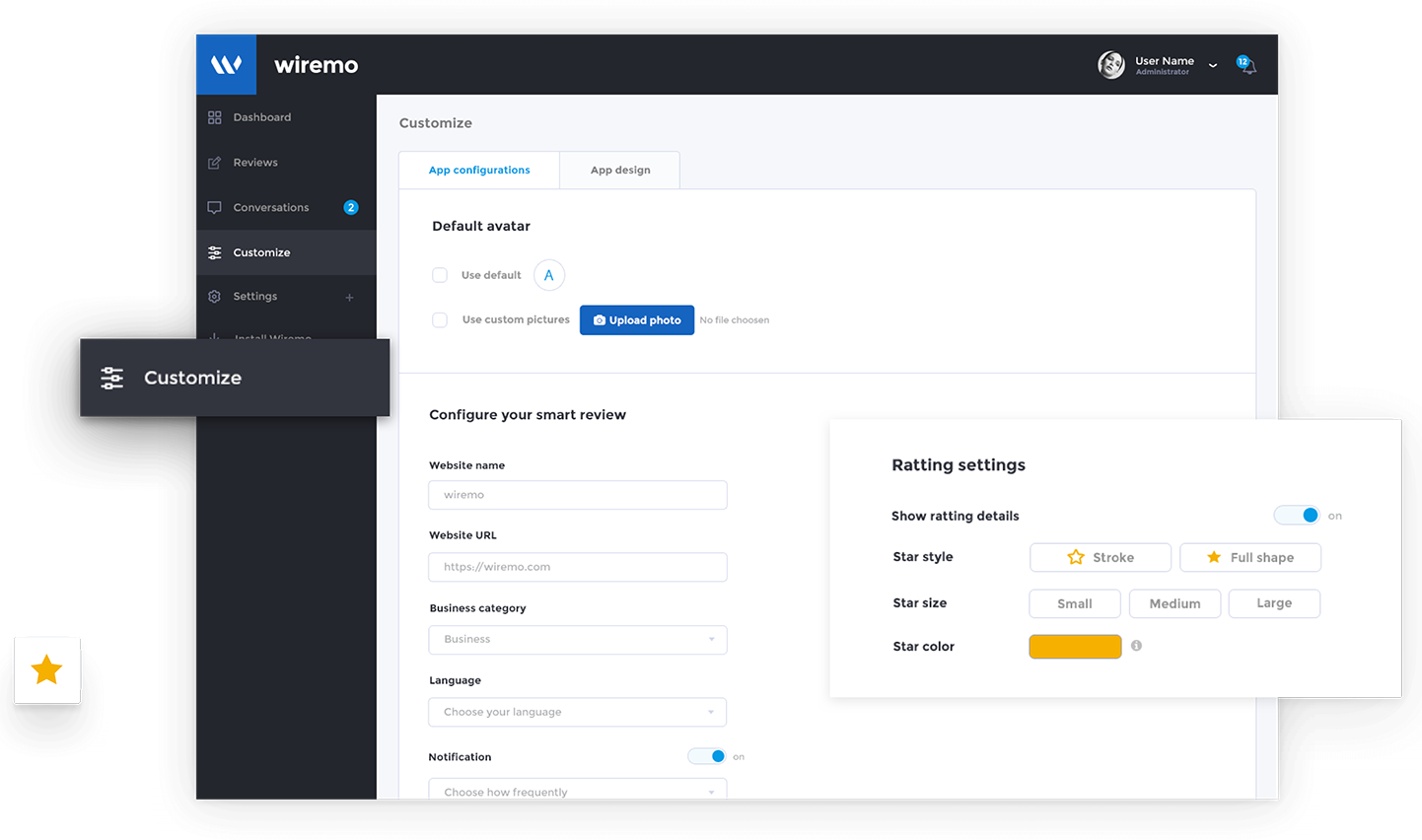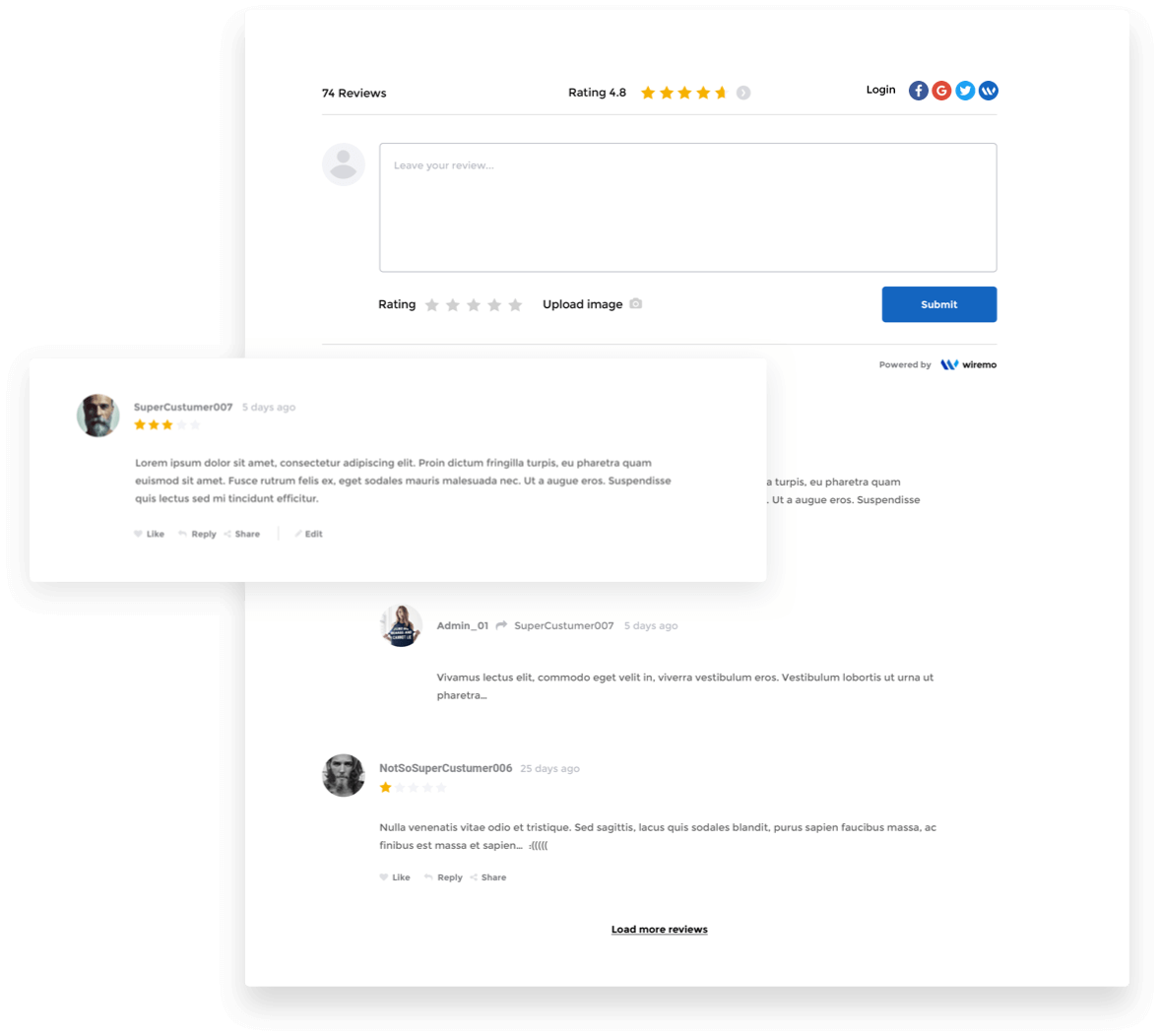 Turn your customers into your friends
Your visitors can use their own social media accounts to log in and write reviews. This is how Wiremo connects you and your customers and creates lasting friendships.
Get more customer reviews – easily
Increase the number of customer reviews you receive by simply asking your customers with personalized emails. Create your own message, or choose from a list of templates that are already successful in your industry.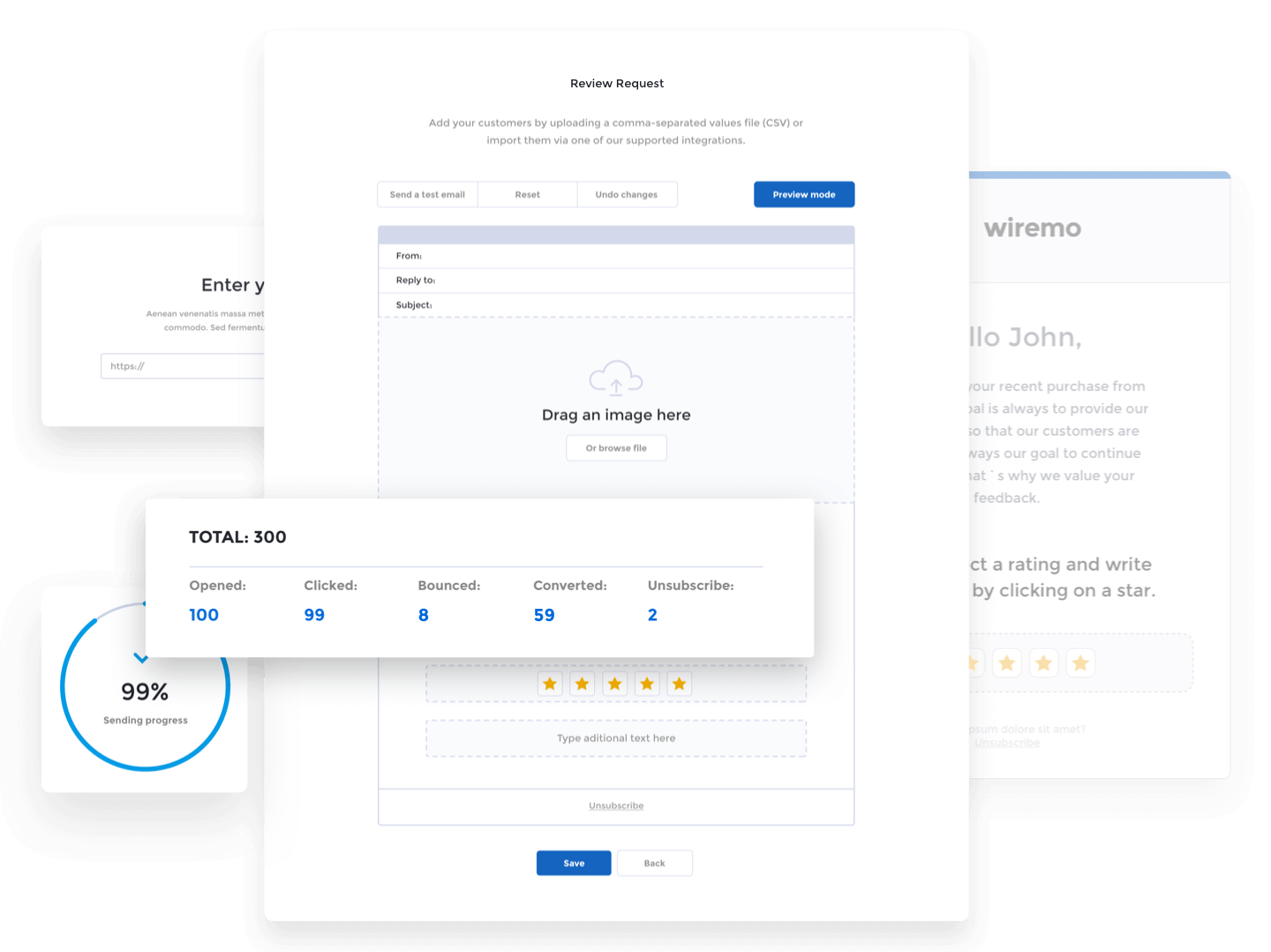 Subscribe to Wiremo's newsletter