Hi! In this short tutorial, we will explain you hot to accept, reply, decline or mark as pending your customer reviews.
Moderate in reviews tab
To moderate your reviews you need to login to your Dashboard and click on "Reviews" tab (pin 1). Now there are 2 ways to moderate reviews. You can accept, decline, reply or open a conversation ("Reply as ticket") without opening the review. For this click on the settings icon (pin 2) in the right side of your review.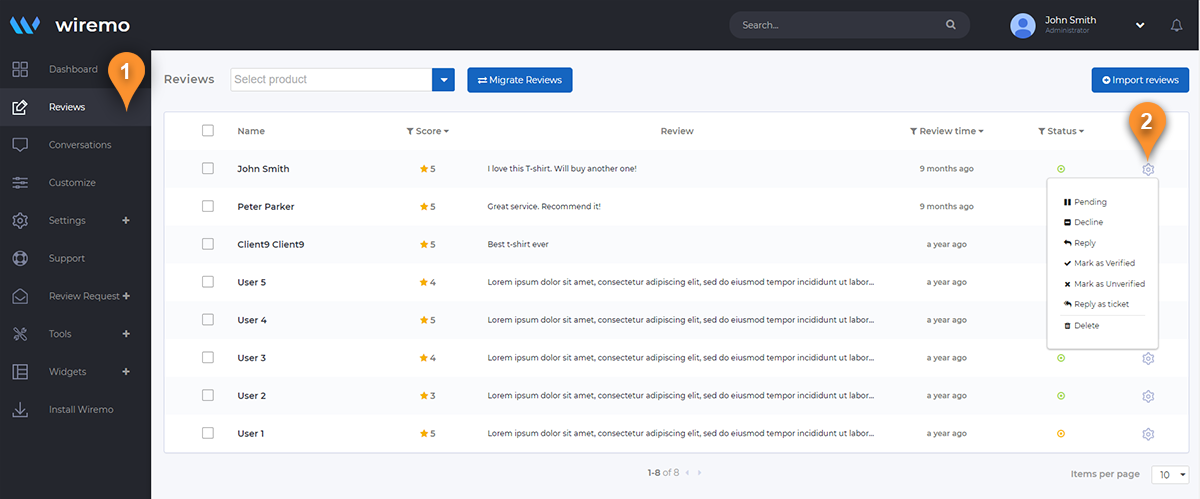 ---
Moderate in review page
For more options, you need to click on your review to open it. Once you're in, you will have 2 main moderation zones. In the top menu (pin 3) you can approve a review if it's pending or vice versa, decline or delete the current review. The second menu (pin 4) is placed under the review. Here you can reply to the review and edit it if you found some mistakes.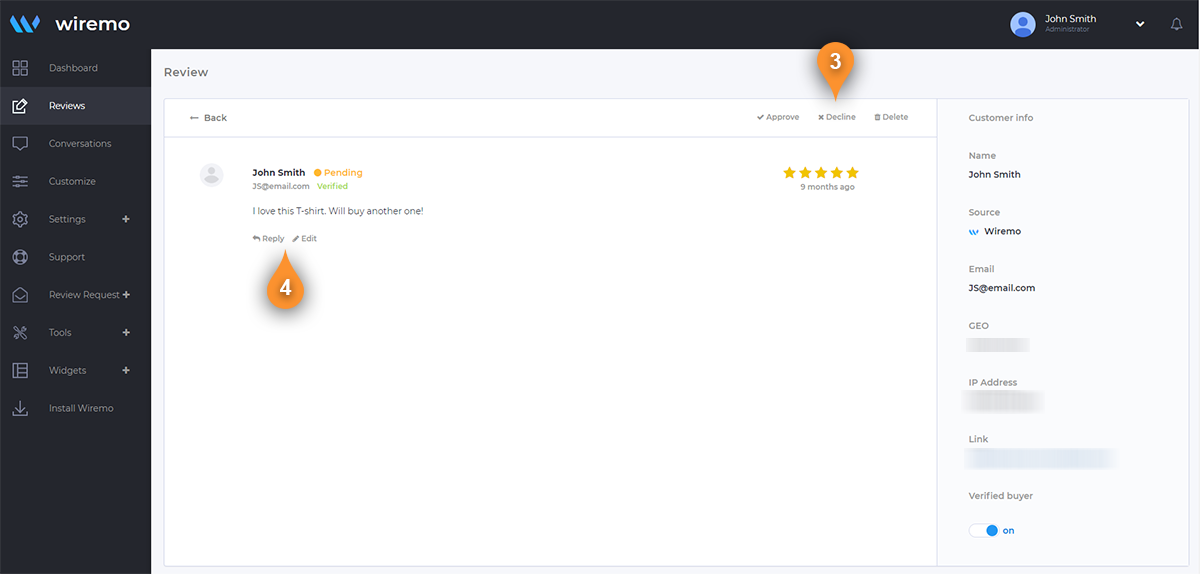 ---
Thank you for choosing Wiremo.