Welcome to Wiremo! In this tutorial, you will find out how to enable the Google Shopping feed and generate XML files under the Wiremo dashboard.
If you don't have a Wiremo account please start your free trial.

Important:Before you start you need to meet the following requirements:

Have a Google Merchant account and a Google Ads account.
Have an active Wiremo Professional or Custom plan.
---
How To Enable Google Shopping Feed And Generate XML Files
1. In your Shopify Dashboard go to App (pin 1) and select the Wiremo app (pin 2).

---
2. Under the Wiremo Dashboard, select Customize (pin 3) and then Google Shopping Feed (pin 4).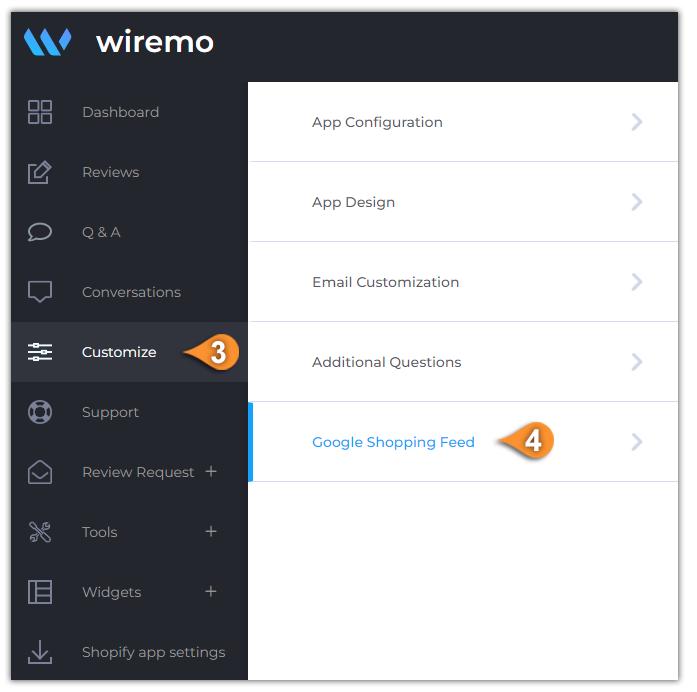 ---
3. To enable Google Shopping Feed just move the slider to ON for activation (pin 5).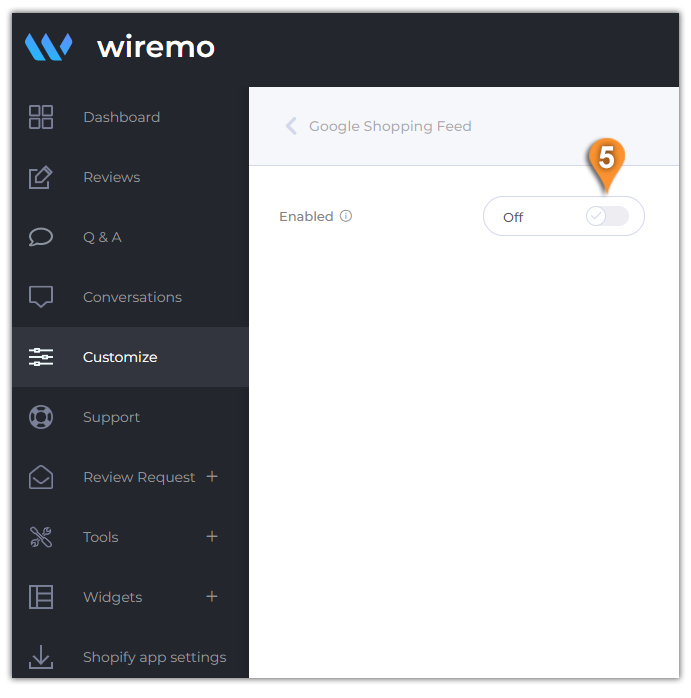 ---
4. On the next screen, you will be noticed that the XML files will be generated in 12 hours.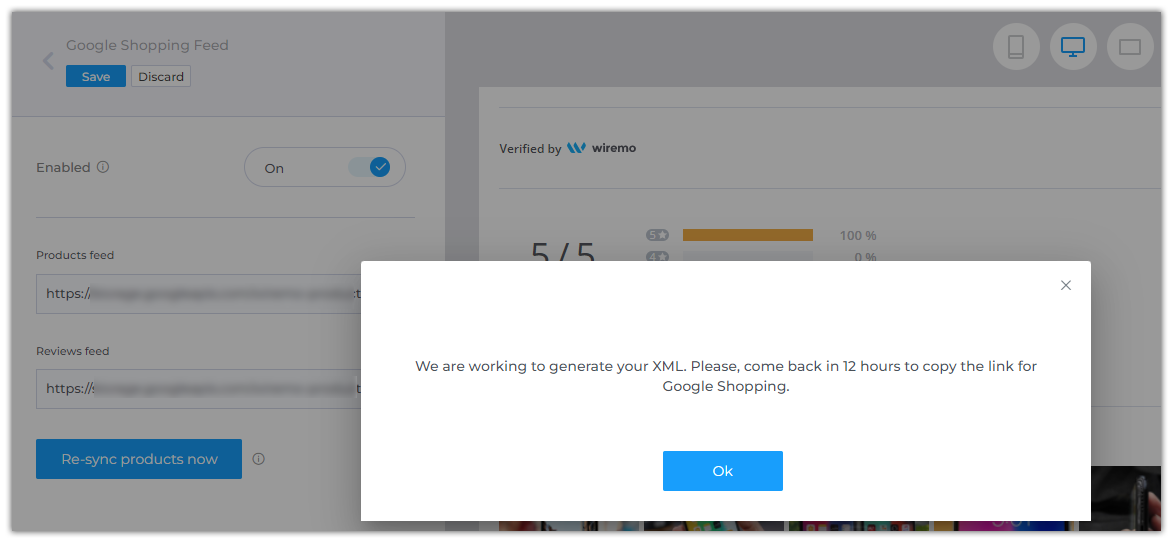 ---
5. This is very important! Please don't forget to click on the "Save" button. (pin 6).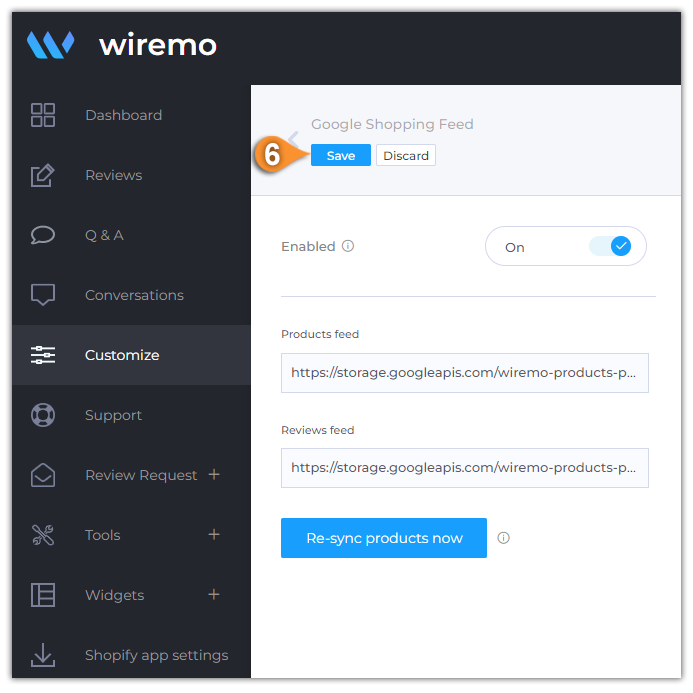 ---
6. Once you got back, you will find 2 XML files "Products feed" (pin 7) and "Reviews feed" (pin 8). Use these links for further work in your Goggle Merchant account.
To re-sync your current customer reviews on the "Re-sync products now" (pin 9). Once clicked you will get a notification "We are working to generate your XML." (pin 10).
Important:The XML files will be ready in the next 24 hours.

---
The next step is to upload your products and reviews on Google Shopping
---
Thank you for choosing Wiremo!