Welcome to Wiremo! Below we will explain to you how to set up an Automated Review Request campaign for your Shopify store using Wiremo app. It's easy as pie.
Video Tutorial
For an easier way to use Wiremo Automated Review Request for your Shopify store, you can watch the following video tutorial or follow the steps below it.
---
Automated Review Request for current and past orders
This setting allows you to set up an Automated Review Request from your customers or your past order review request. For both campaigns, you need to have an email template created, check this guide
How to create an email template for automated review request
---
In the Wiremo app settings press the "Setup" button for the "Collect reviews" option.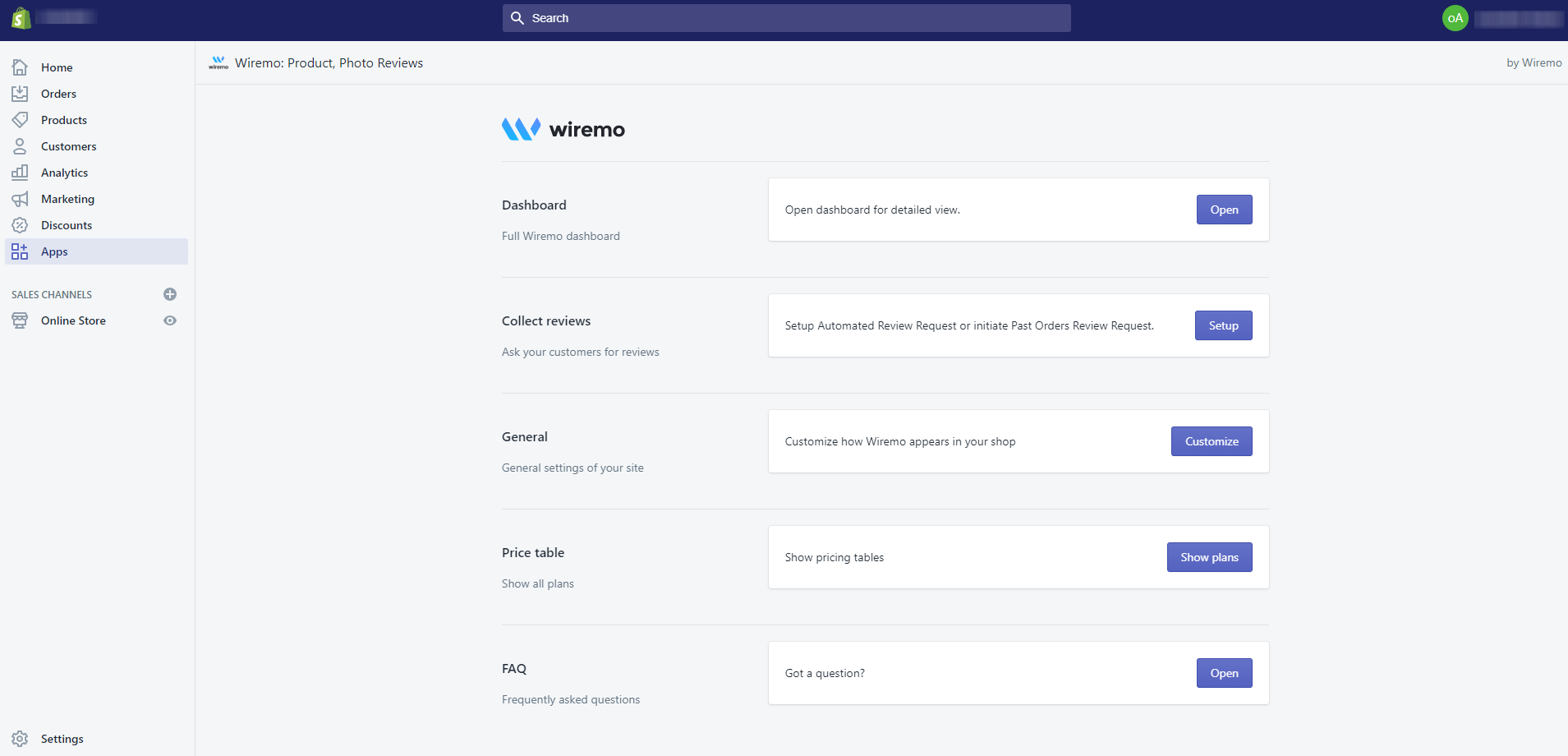 ---
---
Note:We advise creating separate email templates for ARR and Past Orders review request
---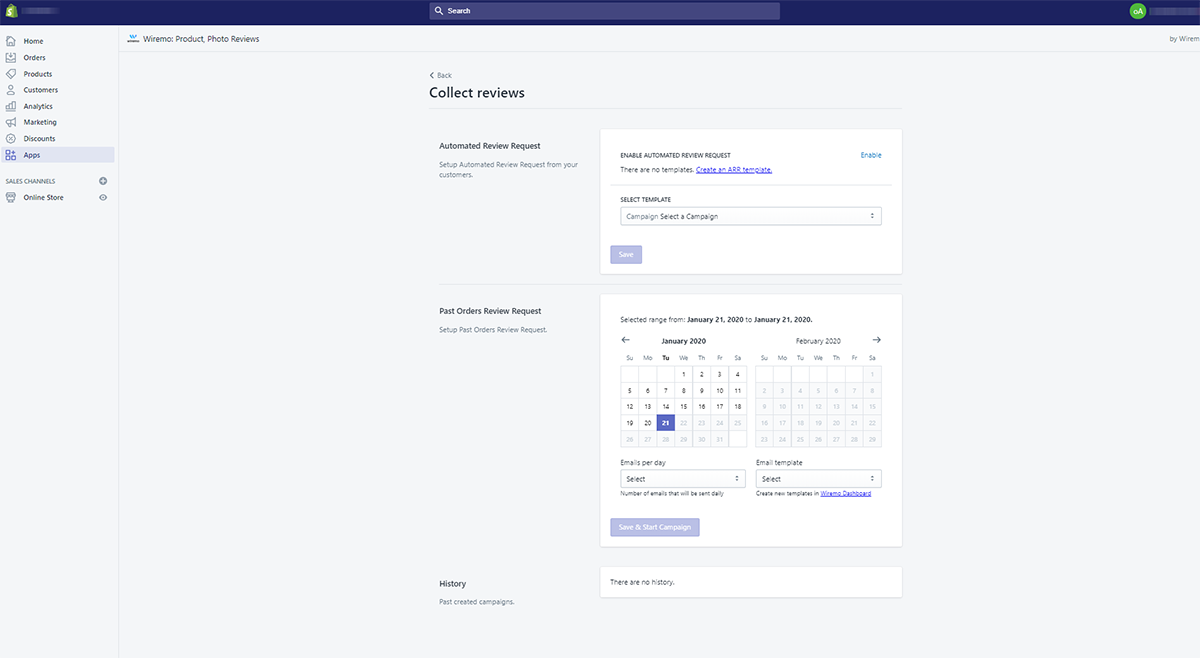 ---
Once you have created an email template and selected it, here it is what you need to do:
- For Automated Review Request please press the "Enable" button and then the "Save" button
- For the Past Orders Review Request don't forget to press the "Save & Start Campaign" button to save changes and enable the campaign.
Note:For the Past Orders Review Request we provide maximum 1500 orders for the selected period, to not overload our service. If you have more than 1500 orders, please use a lower period and create another campaing for the rest of periods you need.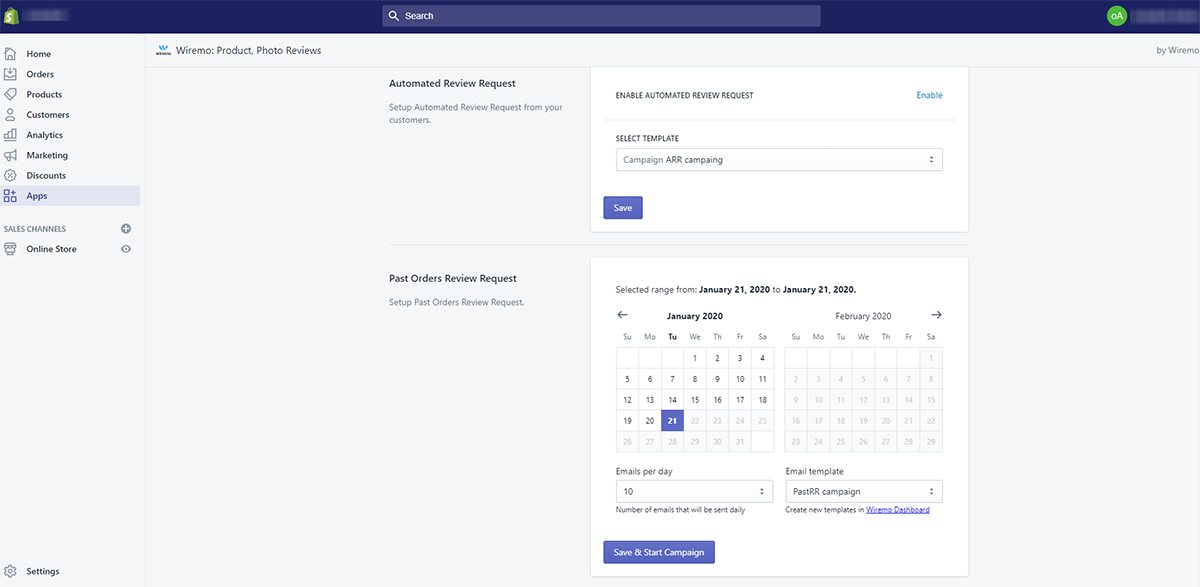 ---
This is the result you should be getting. Under History you can see your Past created campaigns' status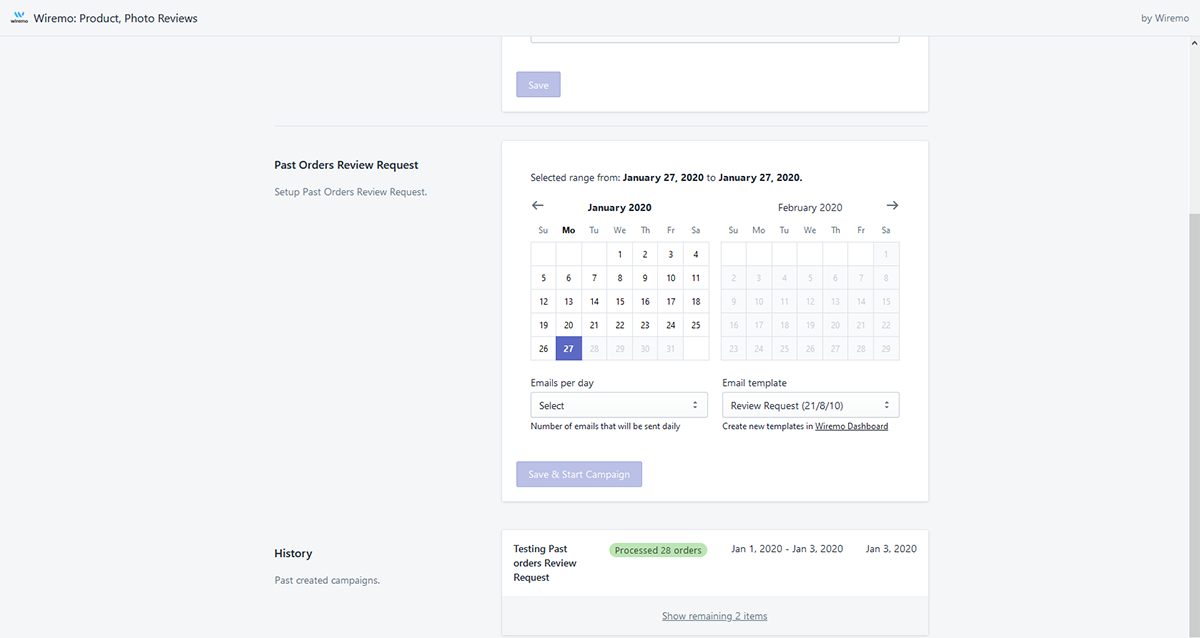 ---
If you have any questions, please don't hesitate to ask our support team through live chat on our website. We are always here to help you. Thank you for choosing Wiremo.