Many people use Facebook as a place to catch up with their friends and family. People share photos there, and sometimes they join groups that are interesting for them.
Did you know that you could also use Facebook as a place to sell your items? You can even build your e-commerce business on Facebook. You need an active Facebook account, and you are good to go.
This article will show you how to use Facebook Marketplace and how you can get profit out of it.
What's Facebook Marketplace?
The Facebook Marketplace was introduced in 2016 and now it is one of the most popular places for local buyers to purchase items. This Marketplace is much safer than other e-commerce sites that are used for selling things locally.
Facebook has more than 2.8 billion active users, and it is estimated that 800 million of these users use Marketplace every month.
Facebook is different from other e-commerce platforms such as Craigslist, because it allows its users to ship their items nationwide. This provides sellers on Facebook Marketplace a larger customer database than on other local e-commerce platforms.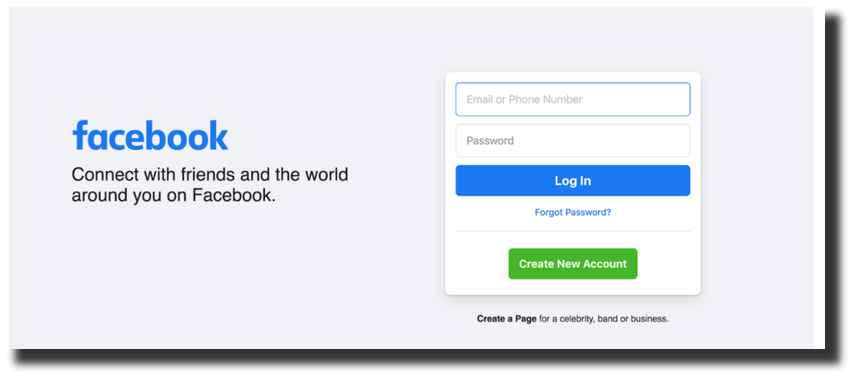 Facebook Marketplace started as a local buy and sell platform, that is why, most people think that it's only a place to sell the used or unwanted household items. However, this platform is a great place to buy in-demand products from retail stores and resell them at a higher price online.
Facebook marketplace is similar to eBay and Craigslist, where you can buy or sell anything.
Who Should Use Facebook Marketplace?
Anyone can sell on Facebook Marketplace. It's excellent for people who have things that they need to get rid of. It is also a great place for eCommerce businesses, entrepreneurs, Amazon sellers, brick-and-mortar stores, or even handmade artists.
Selling on the Facebook marketplace is similar to other selling platforms such as eBay and Amazon. However, the main difference between Facebook and other eCommerce sites is that Facebook Marketplace is completely free to post your items.
Facebook Marketplace is an excellent place for new sellers and experienced eCommerce traders. Facebook only charges 5% of the sale price only when a customer buys an item. This makes it the ideal Marketplace for sellers who require low overhead costs.
What Do You Need to Start a Facebook Marketplace Account?
To start selling on Facebook Marketplace, all you need is an active Facebook account. If you already have this one, you are ready to start selling.
If you need to offer shipping services on your items, you will need to add your payment details and shipping information to start selling. It's that simple.
What You Should Better Sell On Facebook Marketplace?
Like on any other marketplace, some items do better than others. There is no harm in trying your luck with any item you would like to sell. Here is a list of some of the items that perform best on Facebook.
Popular items
Facebook is a great place to sell popular items such as Switches, Nintendo, and TVs. Popular goods are things that most people need and want to have. Items that have a high demand enter in this category.
Small value items
Small value items include things such as old DVDs, paperbacks and baby grows. These items cost less, and their shipping cost might be higher than their value in most cases.
Bulky Items
A good example of bulky items is sofas and wardrobes. These items are easy to ship locally because of how heavy they are.
Kids Items
Parents groups are the most active on Facebook. While being a part of these groups, you can sell kid's clothes, cots, and even dolls. Do not limit yourself if you have items that would interest members of your group.
Facebook Marketplace is, however, not that great with some of the below items. If you are looking to sell any of them on Facebook, it might be wise to look for other avenues.
Rare items
These include high-end items such as high-end art and high-end car spare parts. You will find hard buyers for these because people don't prefer to buy these from Facebook.
Clothes for grown-ups
You will find that many people have different tastes and preferences when it comes to clothing. However, you might get lucky and find buyers locally.
Expensive items
These are items that you might feel uncomfortable buying from a stranger. Items such as designer clothing and MacBook are best bought from reputable dealers rather than strangers.
What are the Things to Consider When Selling On Facebook Marketplace?
The Time It Takes to Ship and Deliver Items
Orders on the Facebook marketplace must be shipped within three days, and provide them to buyers within seven days.
If you are a handmade brand, you must modify the amount of time you have available to solve any issues of supply and demand. Find out which eCommerce site can be synced with Facebook Marketplace.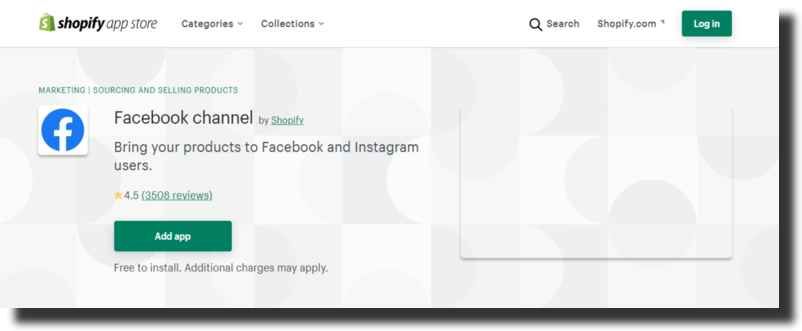 Here is a list of the e-commerce platforms that have partnered with Facebook Marketplace.
Shipstation;
ChannelAdvisor;
Zentail;
CommerceHub;
Quipt;
Communication with Your Buyers
You have to keep in mind that Facebook Marketplace is a new concept to many consumers. This means that you will have to be patient with most of your consumers who have many questions.
Make sure that you answer their questions professionally and timely to help build trust in your brand.
Make sure you have excellent customer service, make your brand voice shine, and delight your customers.
What are the Benefits of Selling on the Facebook Marketplace?
Facebook Marketplace is a great place that increases the chances of discovering your product and brand locally.
Here are some of the reasons you should consider starting selling on Facebook Marketplace.
If you are a retailer, you will need a platform that will help you reach more potential buyers than others. With Facebook Marketplace, it is easy to have an extended reach.
Personalized Customer Experience
Facebook Marketplace helps the relevant consumers discover your products. This means that the right customers will find your business quickly.
It also ensures that your products are seen by the right audience, which leads to an increased opportunity for interaction that might lead to purchasing.
How to Open a Facebook Marketplace Account?
The first step to take if you want to sell on Facebook Marketplace is to open an account. If you have an active Facebook account, you can easily access the Facebook Marketplace.
On the left-hand side of your Facebook homepage, there is a "Marketplace" tab. If there isn't one, search "Marketplace'' on the search bar, it will come up.

If you do not have a Facebook account, you can easily set it up by going to facebook.com. When you set up your account, make sure you fill in the needed information to look like a real person. People buy items from trustworthy people.
Make sure you have a profile picture and identifying information.
How to Sell On Facebook
As we mentioned earlier, you can sell anything on Facebook. If you are looking to sell something, it is wise first to check how other sellers have listed their items on the Marketplace. This will give you an idea of what you can expect.
When you post your items, make sure that they are well detailed to give your customers the right idea of what you are selling.
What are the categories on Facebook Marketplace?
You can sell in different categories on the Marketplace. Here is a list of the categories:
Vehicles;
Property rentals;
Apparel;
Classifieds;
Electronics;
Entertainment;
Family;
Free stuff;
Garden & outdoor;
Hobbies;
Home goods;
Home improvement supplies;
Pet supplies;
Sporting goods;
Toys & games;
Groups.
There is a category for almost everything on the Marketplace.
Things to Do Before You Start Selling On Facebook Marketplace
Product Research
Product research is crucial to make sure that you are going to make a profit. This is an essential step for any seller looking to build an e-commerce business through Facebook.
For effective product research, you need to consider the amount of a given product you will need to sell over time and its prices.
From the product research, you will get to know the number of sellers you are competing with for your niche.
You can also do your product research on similar sites such as eBay and Craigslist to see what are the best selling products there, since they are all local marketplaces with similar features.
Commercial business tools are available to check for the profitability of certain products that you could use while performing product research, but they are not a requirement. An example is Jungle scout.
Jungle Scout offers data and insights that will help you see the profitability of your product.
What are the main points to consider during product research? Well, when doing your market research you'll need to consider the following:
Demand;
Profitability;
Competition.
#1.Demand
Facebook Marketplace is relatively new, so you will need to rely on similar selling platforms such as Amazon and eBay to see what's selling.
From eBay and Amazon, you can see what was sold and calculate the sell-through rate. Sell-through rate is the number of sold listings against the number of active listings expressed as a percentage.
A high sell-through rate is an indicator of strong demand. This means a large number of the listed products were sold. On the other hand, if a product has a low sell-through rate, it has a low demand.
A reasonable sell-through rate is above 50%. If a product has a lower rate, it means that you will have to wait a few weeks or months before you sell your products.
You can use eBay's advanced filter to determine the sell-through rate of any product from the 90 days' data.
You can use the Product Database on Amazon to view the popular products in any category to calculate the sell-through rate.
Calculating the sell-through rate on eBay will help you out a lot, but using Jungle Scout will give you better insights into your product's demand and potential profitability.
#2.Competition
Whatever you decide to sell on Facebook Marketplace, you will be competing with many other sellers.
To make sure you stand out from the rest, you have to optimize your listing with a good photo and keyword-rich description.
5 Tips On How To Optimize Your Listing:
Have A Great Product Idea
If you are having troubles figuring out what to sell on Facebook, you can check out the "Trending Deals" page on eBay to find some inspiration.
On the page, you will find some of the famous and in-demand products.
Take Advantage of New Releases of Popular Items
Popular items that are high in demand are easy to sell. A good example is reselling popular video games.
Make sure you are up to date with all the trends coming up in your niche. This will ensure that you offer your customers the freshest products in the market.
Stock Up On Seasonal Products
Sell items that are high on demand each season. A good example is if your niche is clothing, sell jackets and boots during winter. You can also change it up and sell swimwear and inflatable pools during summer.
The best selling eCommerce product is the less trendy stuff. Items such as cleaning supplies, furniture, glassware, and books, tend to do very well on Facebook Marketplace.
The point is to get items that are always in demand to create profit.
#3.Profitability
The whole essence of selling on the Marketplace is to create a profit. Facebook Marketplace is better than Amazon and eBay because you don't have to factor a listing fee.
Listing is free, and there is no referral fee. Everything is free. However, if you set up shipping on your listing, Facebook will charge you a 5% selling fee covering the cost of payment processing through the checkout system.
So to determine the profit that you will make, you need to factor in the 5% fee.
How to List Items On Facebook Marketplace?
Now that you finished your product research and established your demand and competition, it's time to list your product on the Facebook marketplace. Here's how:
1. Tap on the "Marketplace" tab then 'Create a new listing."
You can choose from your gallery. Choose the type of item you want to post and take a photo of it. Then tap "Add photos" to upload the items.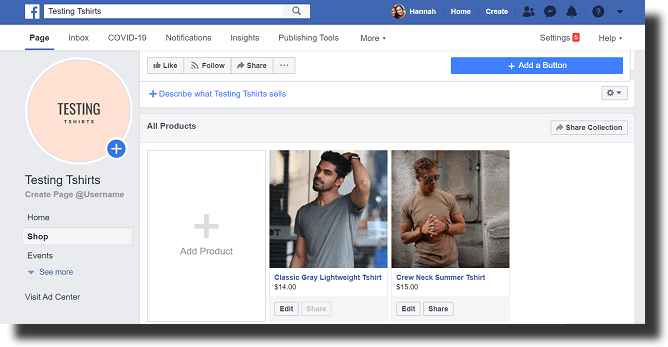 2. Type the item's title, price, and description
If you are posting in a group, include the relevant information to help attracting the proper interest.
3. Choose the category of the item listed
This helps buyers filter through the different listing and get to items that they are looking for.
4. Select your location
This will help buyers get items that are close to them. You do not need to worry about Facebook revealing your actual address. The location indicated is usually a rough estimation of your current location.
The last step is that you can choose to post your listing on any group that you are a member of, and post it on Marketplace if you are looking for maximum visibility for your item.
When you get a sale, they will be sorted on the "Your items" tab coupled with any offers from prospective buyers or messages you have received from your listings.
How Do You Communicate with Buyers On Facebook Marketplace?
Some customers can insult, especially when you are reselling more expensive products than the retail price.
Here you can find some tips to help you. Remember to remain calm in all situations.
Have the messenger app on your phone to answer questions when you are away from your computer;
Make sure to answer questions as soon as possible to increase the chances of selling;
If a customer is rude to you, ignore and block him;
Be ready to negotiate with your customers;
Make sure you communicate the lowest price and stick to it.
How Do You Handle a Local Sale From Facebook Marketplace?
Meeting up with a stranger, who you've only talked to on the internet, can be scary. You need to be very careful when giving off the items to your buyers. Here are safety tips you need to follow:
If it's okay with you, you can give the buyer your home address so they can pick up the item at a place where you are most comfortable.
Meet in public places where there are a lot of people around. If you decide to meet at night, meet up at the entrance of a big store where there is a light post.
There are "Safe Exchange Zones" in police stations. Make use of your local police station, where it is well lit with 24- hour surveillance.
If you are selling high-value items in cash, make sure you have a counterfeit money pen in hand to check the authenticity of the money you receive.
Before you decide to meet up with your buyer, make sure you view their profile to make sure they are the same person you will meet up with.
Ensure they have basic information about them, like where they live, their family, and some of their life events. If something feels off, do not meet up with them. You can also report their profile on Facebook and their activity on Marketplace.
Advanced Tips for Selling On Facebook Marketplace
Now that you know how to do your product research and listing your product on the Facebook marketplace, you need to learn a few tips to up your game and increase your sales.
Here are some of the things that will improve the performance of your business enormously.
#1.Boost Your Listings
This is advertising on Facebook so that your listings can appear on top of Facebook Marketplace searches. When you boost your listing, it essentially becomes an ad that comes with some perks, which include:
The listing will appear on Facebook user news feeds;
The listing seems to a customized audience that will likely become your customers;
You get to determine your advertising budget on Facebook as well as campaign data range;
You will gain insights into your ad.
How Do You Boost a Marketplace Listing?
There is a "Your Account "on the Marketplace page. Tap on "Your Listing." Click on the listing you would want to promote and then click on "Boost Listing."
After that, you will get the option to set your daily budget and the boost duration. You will get an audience estimation based on the budget you have. This will help you make an informed decision on how much to spend on advertising.
After setting the budget, you get to choose your target audience for the ad. Facebook will allow you to target user based on:
Age;
Location;
Gender;
User interests.
After you choose your preferred audience, you can save it for future use.
When you are done customizing your audience, click on "Promote Now" to start your campaign.
Once you boosted your ad, you can monitor its performance using metrics like clicks and reach. You will see how many people saw your ad and how they have engaged with it.
#2. Take Quality Snaps
Taking great photos should be one of the most obvious things to do in order to get the best out of the Marketplace. Most pictures there are blurry with poor lighting and dull.
Before you list your photos, make sure that they are well lit and crisp. If your images are not clear enough, most of your potential buyers will ask for better pictures so that they can know whether to buy or not.
Most customers want to know precisely what they are getting, so make sure that you take photos of the items from different angles, and for cosmetic products, take enough close-ups. Also, remember to take some lifestyle pictures to show the thing in use.
#3.Renew Your Posts
If your sold nothing in seven days, you can renew the post. This will bump up the post on top of search results, and it's for free. When more sellers continue to post, your item is pushed back on the list.
To renew your post, go to the Marketplace page.
Click on "Your Account" then "Your listing."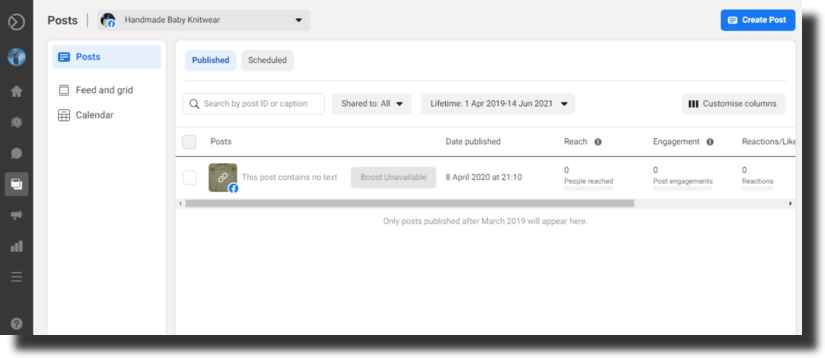 Find the listing you want to renew and click on the 3-dot icon on the thumbnail, which brings a drop-down menu that will give you the option to renew your listing.
#4. Post Your Listing On Local Selling Groups
This will help you to put your product information for your customers.
When you post in one of these groups, you have to know that you can either receive positive or negative comments.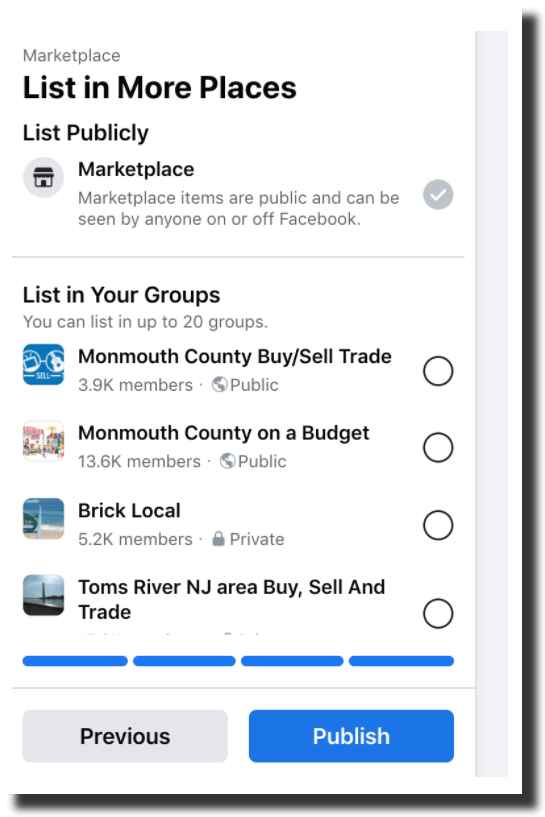 If the group is active, your listing will get attention which might lead to sales.
#5. Look into Other Marketplaces
If Facebook Marketplace is the first place you ever tried eCommerce, you might want to try other sites such as Amazon and eBay.
eBay has over 183 million active buyers all over the world. It is easy to set up, and you can sell similar products as Facebook Marketplace.
Amazon is another great option with millions of buyers. Amazon is also great, especially with its shipping arrangements.
#6.Exchange Items For Cash
When transacting, ask to be paid in cash rather than a bank transfer to avoid being scammed. If random people have your bank details, it increases the chance of fraud against you.
If you get a cheque, there is no guarantee that the cheque will clear.
PayPal is common with fraudsters where they issue a 'Chargeback "and claim that the transaction was unauthorized when they have already received the product. Always ask for cash when selling on the Facebook marketplace.
Always check your 'Message Requests' folder. This is the folder Facebook uses to prevent spam from the messenger app. You will often find valuable messages in this folder, and some might be from your potential buyers.
#7.Private Message Potential Buyers
In most cases, the buyer will express their interest via the comments section. In most groups, the first commenter gets dibs on the item.
However, you could be friendly to the other people in the comment section through the inbox. It is easier to close a deal via private message than it is in the comment section.
Also, in boxing, a potential buyer makes them feel like you are paying attention. Private messaging clients is one of the best ways to maintain customer experience on Facebook Marketplace.
#8. Give A 24-Hour Window For Them To Buy
Most people change their minds after messaging you. This is one of Facebook's Marketplace's downsides. So make sure that you put a claim on your listing that the offer lasts for 24 hours to avoid getting frustrated.
What are Rules for Selling on Facebook Marketplace?
Before you decide to list anything on Facebook, you have to know the allowed items and the ones that are prohibited.
Facebook has commerce policies to buy and sell on Page shops, Instagram shopping and groups.
Items That You Cannot Sell On Facebook Marketplace
Facebook has a list of items that cannot be sold on the Marketplace. These items are:
Alcohol;
Adult products and services;
Animals;
Event tickets;
Digital media or electronic devices;
Unsafe supplements;
Gift cards;
Healthcare items (first aid kits, thermometers, etc.);
Recreational and Illegal drugs or prescription;
Tobacco products including tobacco paraphernalia;
Explosives, weapons, and ammunition.
1. You Have to Offer a Physical Product On Marketplace
This means that any item that is not a physical item can't be sold. Things like housekeeping services and even event tickets are for sale on Marketplace in partnership with Facebook associates.
2. The Description On the Listing Should Match the Uploaded Image
The photo you upload has to match the description made on your listing. If not, it will be taken down due to a violation of policies.
3. Posting Before and After Pics is Not Allowed On Facebook Marketplace
If you are selling a product on Facebook Marketplace, you cannot show the before or after pics. A good example is a photo to share a before or after of weight loss.
Most of these rules are in place to ensure that the Marketplace remains safe for people to buy or sell goods.
When you come across an item that violates the community guidelines, you can report both the seller and items.
Frequently asked questions (FAQ) about Facebook Marketplace
Does Facebook charge for selling on the Marketplace?
No. Facebook does not charge for the listing, unlike other marketplaces.
How do you download Facebook Marketplace?
You do not need a Marketplace app. The Marketplace is built into the Facebook app and on the Facebook website.
How can I increase sales on Facebook Marketplace?
There are a few ways in which you can edit your Marketplace listings so that you can attract more customers. Try some of these methods and see if they work for you.
        Optimize your listing to have more keywords in the description and title;
        Have a more extended description that has more details about the items;
        Get a professional photographer to take your product photos. They will make your products stand out.
You can also take crisp photos. Here are some of the tips on how to take the best photos for Facebook Marketplace.
Use a professional camera to take high definition pictures;
Ensure that the lighting is perfect and the product is visible;
Take the pictures against a clean background;
Make sure you add one photo showing the product in use.
Why You Should Start Selling On Facebook Marketplace?
Selling through Facebook Marketplace is simple. After you learn how to list your items and start selling on Facebook, you will be hooked.
All you need is a Facebook account, and you are set. You can sell items from anywhere you like. Remember, for your listings to perform better, you need to have clear photos of the product for potential buyers to get attracted to your posts.
We hope this article will help you start selling on the Facebook marketplace.
Tags: facebook, marketplace, selling