Your website can have any sort of call to action, nice design or quality blog, but if your site doesn't inspire your potential customers' trust or it gives people doubts about your trustworthiness, they will bounce right out and never come back. It's especially important in the B2B sector where the lack of trust can be deal-breaking.
First steps
Exciting fact: According to a HubSpot study, 49% of people trust doctors and 48% trust firefighters while only 3% trust marketers and salespeople (right before politicians and stockbrokers). Considering these stats, you should focus on building trust in the eyes of your customers. See the list on how:
Forget stock photos: These are circling around the entire Internet. There is nothing wrong with using these images, but in most cases, they are overly generic and formulaic. You should probably hire a professional photographer to take quality photos. Since you will get high-quality photos that display well on your website, the authenticity will shine through to your audience.

Create a business blog: Managing an online blog on your website is one of the best ways to build connections. Instead of overtly pitching your products and services, you publish useful resources that show the benefits when customers choose you. With these blog posts, you solve the audience's problems and address their pain points. These are critical when you build their trust.

Use media logos: When you have earned media coverage, it gives more trust than any other kind of paid or owned properties. Of course, journalism and guest blogging is not 100% impartial, but people generally trust these sources more than paid advertising. This is why you should always display the logos of media where you have appeared.

Contact information and about page: Company information should always be on the appropriate spaces because when these are blank, it's more than suspicious to visitors. Your contact info is important simply because there are numerous scam artists on the net these days, so provide your phone number, email and mailing address.
What's next?
A well-written "About Us" section is for people who already have a certain level of interest in your service or product. It's smart to include any awards and accomplishments you have achieved and organizations of which you are a part. Also, add at least one image of your business team to make it human. It's authentic and trustworthy, and people love to work with other people, not with businesses.
Secure checkout: It's a crucial point before making a buying decision. If the potential customer slightly doubts that the security of the transaction is 100%, he or she quits your website in a second. Ensuring that the third-party payment vendor you choose is reliable and remains current on the latest security technology is extremely important. PayPal and Stripe are recognized brands that most customers will feel comfortable with.

Customer reviews: It's one of the best ways to ask your customers for feedback and share them with your visitors. When your potential customers read your previous customers' feedback, they get reassurance about buying your product/service. Reviews can eliminate any last-minute skepticism. Many eCommerce companies put these to the "Add to Cart" or "Checkout" section to lower their cart abandonment ratio. Reviews are even more successful when you include a picture and the name and location of each person.

Never forget, establishing trust in the online world is more difficult than in real life. Generally, people feel online interactions are colder and web stores are less trustworthy than traditional ways of conversation and shopping. This is why you should take care of the experience of your potential customers and build trust through your website and marketing by using the tactics mentioned above.
How to earn customer trust and sustain it?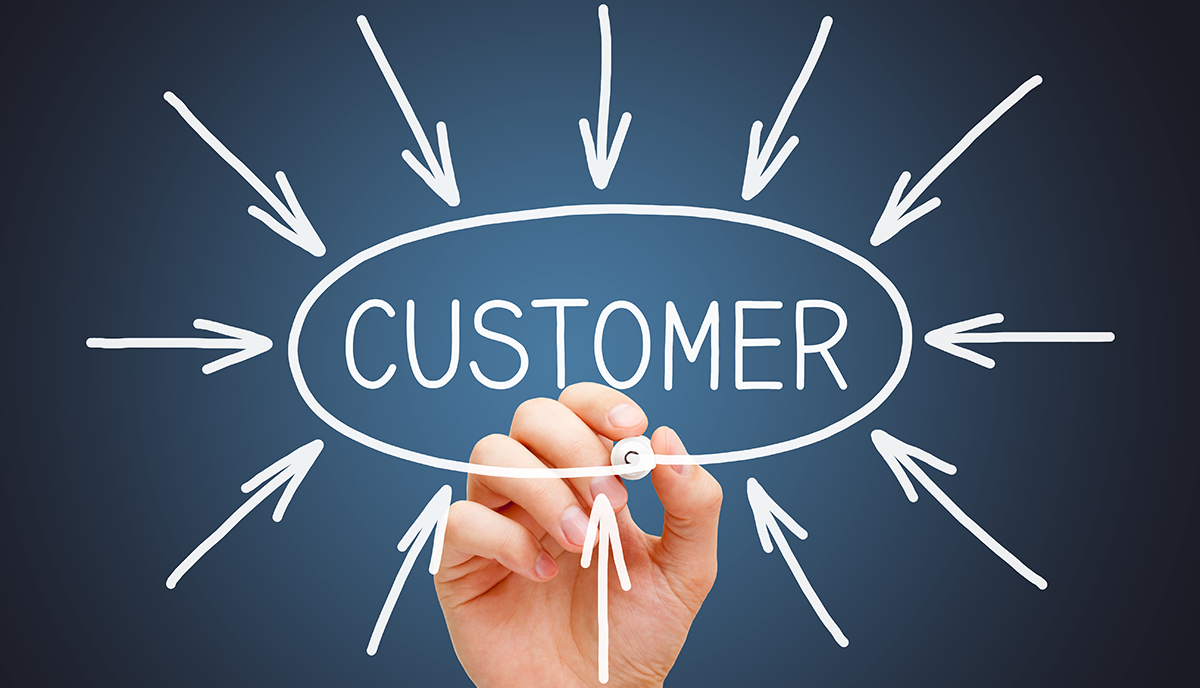 Many people pick a service provider based on the referrals of their friends and family. This word-of-mouth trend used to be true until the most recent times. According to statistics, people (mostly the millennials) tend to trust online customer reviews more than the referrals of their peers nowadays. This is a significant milestone in the long history of sales and business since now online businesses can influence their potential customers even more than before by using testimonials and customer reviews. Let's see the best practices to gain the trust of your audience if you have a service-providing business:
Use realistic promises.
Many times, the sales department of a company loves making promises but ultimately can't keep them. This leads to unhappy customers and their negative feedback and, in the end, your bad reputation. By promising deliverables that you might not be able to provide, you risk the reputation of your business. I'm sure that you'll get more customers and income at the beginning, but in the long term, you may lose a much larger number of potential customers.
Keep your eye on the customers' "perceived contract", not your company's legal contract.
Almost all customers, 99.9% of them, don't read the deathly long "terms and conditions" or any other document like that. So you shouldn't expect it of your customers. Also, you shouldn't enforce some provisions that belie common sense, even though they may be included in the signed contract. Customers expect a certain performance when they choose your service and don't want to get into the details. You should always keep your eye on it, not the ins and outs of the contract.
Solve possible problems before they occur.
You should always prevent possible problems. For example, FedEx sends an empty plane, just so it will be available, from the West Coast to one or more airports where volume overloads would otherwise delay FedEx deliveries to recipients. For another example, at most customer service centers, every worker has a copy of the company policy on how to handle customer issues. These measures help people and companies prevent the most common issues before they happen.
Solve problems with generosity and give them an explanation.
Every customer service manager would agree that if you can't solve a problem effectively, your reputation can go down to an unrecoverable depth, but if you can, you may gain the most loyal customers. So, if a serious issue occurs, it generally doesn't affect your relationship with the customer, but the way how you handle it does. You should always be generous and offer a decent compensation for previous problems.
Also, you should give a short explanation for the reason of the service failure. People don't like to be fooled or feel like they've been taken advantage of. An apology is usually not enough since it may be perceived by your customer as an empty platitude. An explanation makes it more authentic.  
A service company's most important asset is its customers' trust and the promise that you've made to perform the expected service. Be respectful, human to human, and never break these promises, so your customers' trust will be rock-solid forever.