To access and moderate the Exclusions option, go to your Wiremo Dashboard -> Install Wiremo -> Only for Squarespace users -> Squarespace plugin settings and click on the Exclusions tab.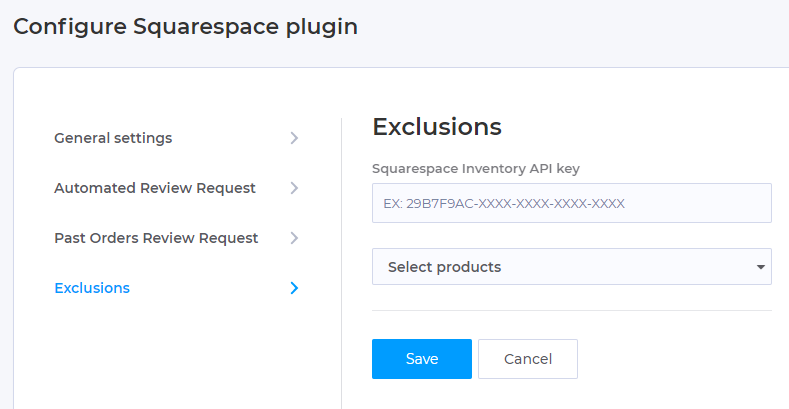 ---
Now you need a "Squarespace Inventory API" key. You can create it in your Squarespace dashboard.
Create a Squarespace Inventory API key
To create a Squarespace Inventory API key, please log in to the Squarespace dashboard and go to "Settings -> Advanced -> Developer API Keys". Then press the "GENERATE KEY" button (pin 1).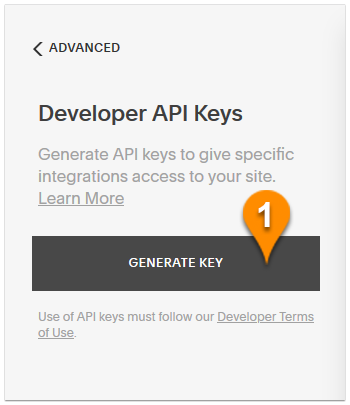 ---
Now type a name for your key, for example, "Exclusions Key" (pin 2) and tick on the "Inventory" checkbox. Then select the "Read Only" option (pin 3) and click on the "GENERATE KEY" button (pin 4).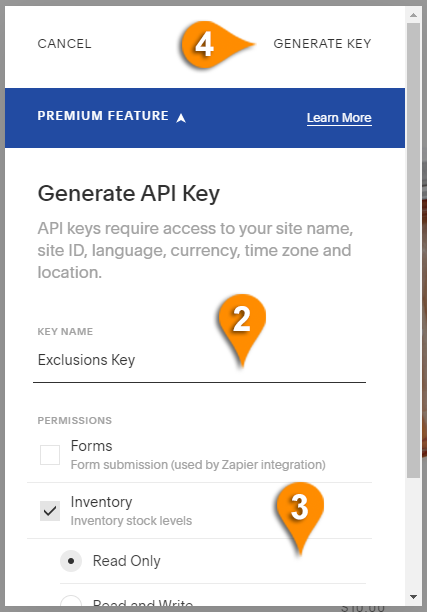 ---
In the next window copy the generated key.
Note:To keep your data secure, you won't be able to access this key again once this dialog is closed.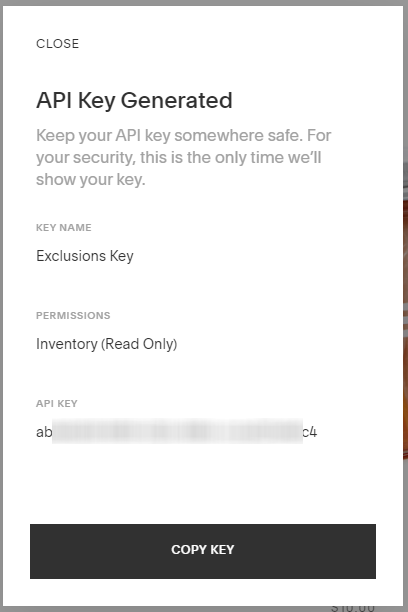 ---
Enable Exclusions in the Wiremo plugin for Squarespace
Go back to the Squarespace plugin setup page. Click here to get there faster. Paste the copied Inventory API Key code to the "Squarespace Inventory API key" field (pin 5). Then from the drop-down menu (pin 6) select the products for which you do not want to send a review request. 
Important:Don't forget to click the "SAVE" button to apply changes.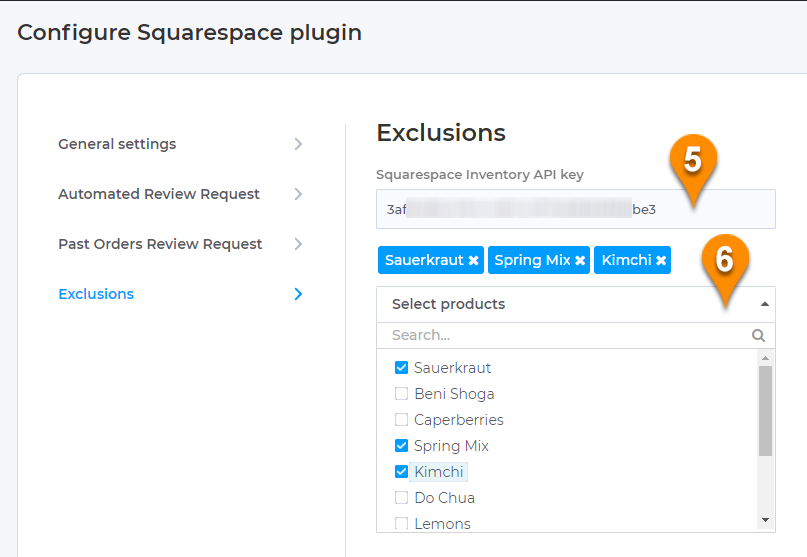 ---
Note:You can remove the products you've already selected or add others!
Important:Exclusions will not work for an active Past Order Review Request campaign. To enable this option you will need to create a new campaign.

For the Automated Review Request, exclusions will take effect only for further requests.
Now you're done! Thank you for choosing Wiremo!