Hi! In this short tutorial, we will show you how to remove Wiremo branding from the widget.
Note:Please note that this option is available only for our Professional and Premium plan users.
---
How to remove Wiremo branding
To remove Wiremo branding, please log in to Wiremo Dashboard, go to "Customize" (pin 1), then choose the "App Design" section (pin 2) and click on "General Settings" (pin3).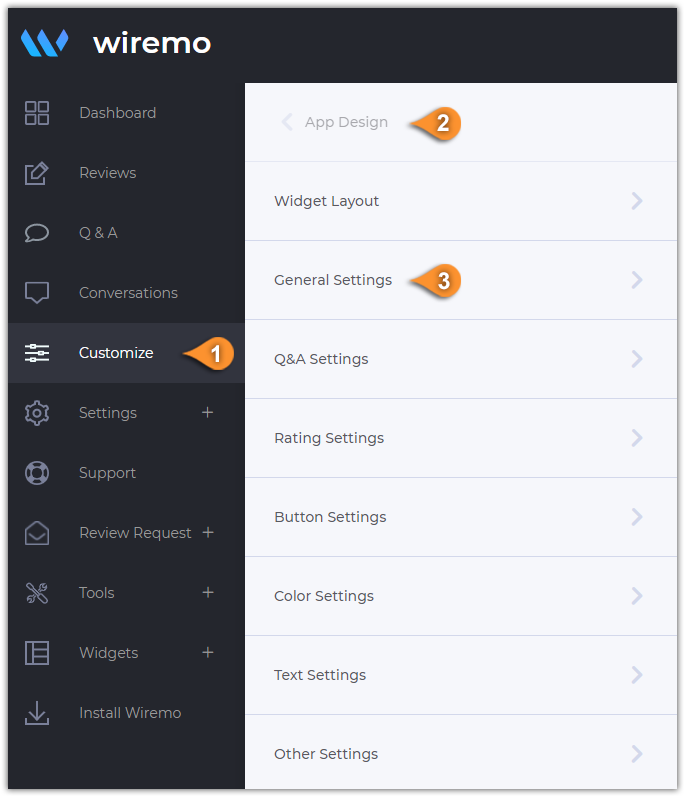 ---
Now in "General settings" find the option "Wiremo branding" (pin 4) and disable it.

---
Don't forget to press the "Save" button.

---
You're done! Thank you for choosing Wiremo.