Welcome to Wiremo! Need a Squarespace product review widget. In this step-by-step tutorial, you will find out how to set up product reviews widget on Squarespace. If you don't have a Wiremo account please start your free trial.

1. Login to Wiremo Dashboard and select "Install Wiremo" in the main menu. Type your website address and click the "Next" button.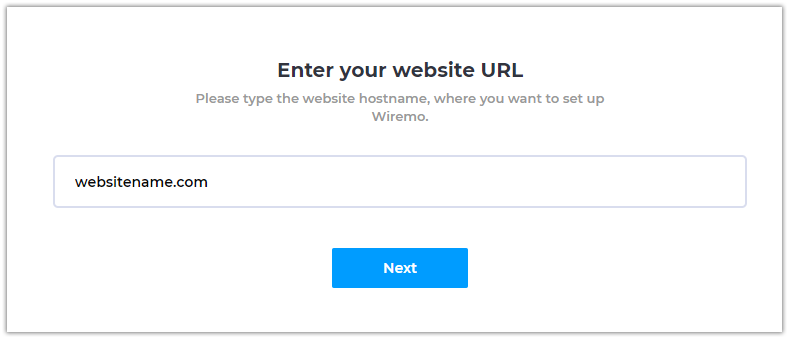 ---
2. Now from the list of platforms press on "Squarespace".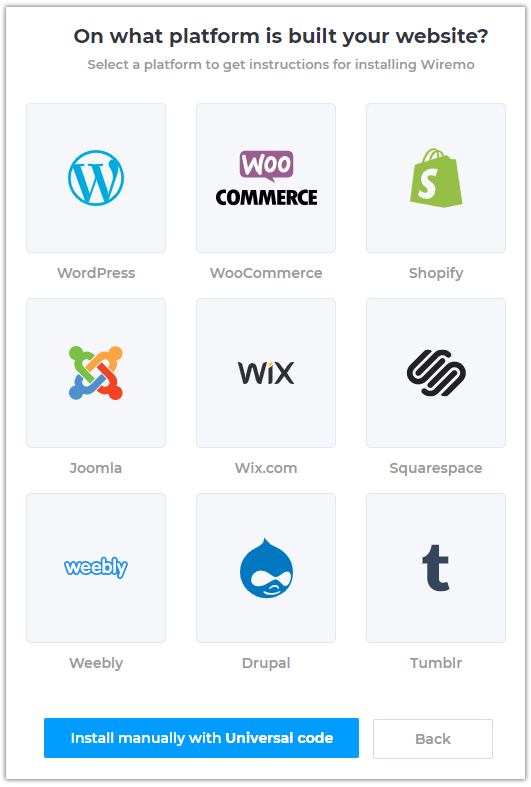 ---
3. Now you have to follow 4 important steps from the Squarespace install instructions in Wiremo Dashboard. Follow them one by one.
Important:All the steps that are described in Wiremo Dashboard install instructions are mandatory!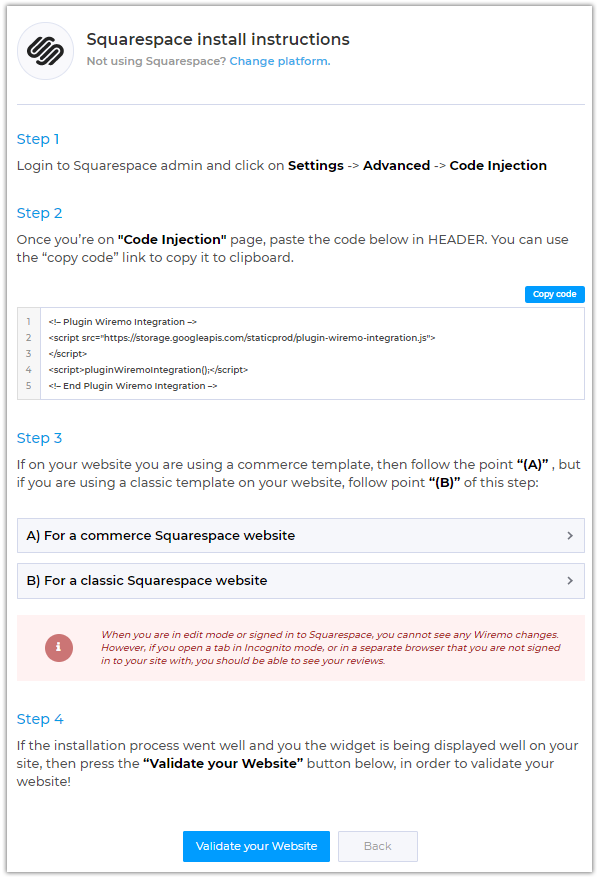 ---
Widget Example
Here is an example of the result you should get!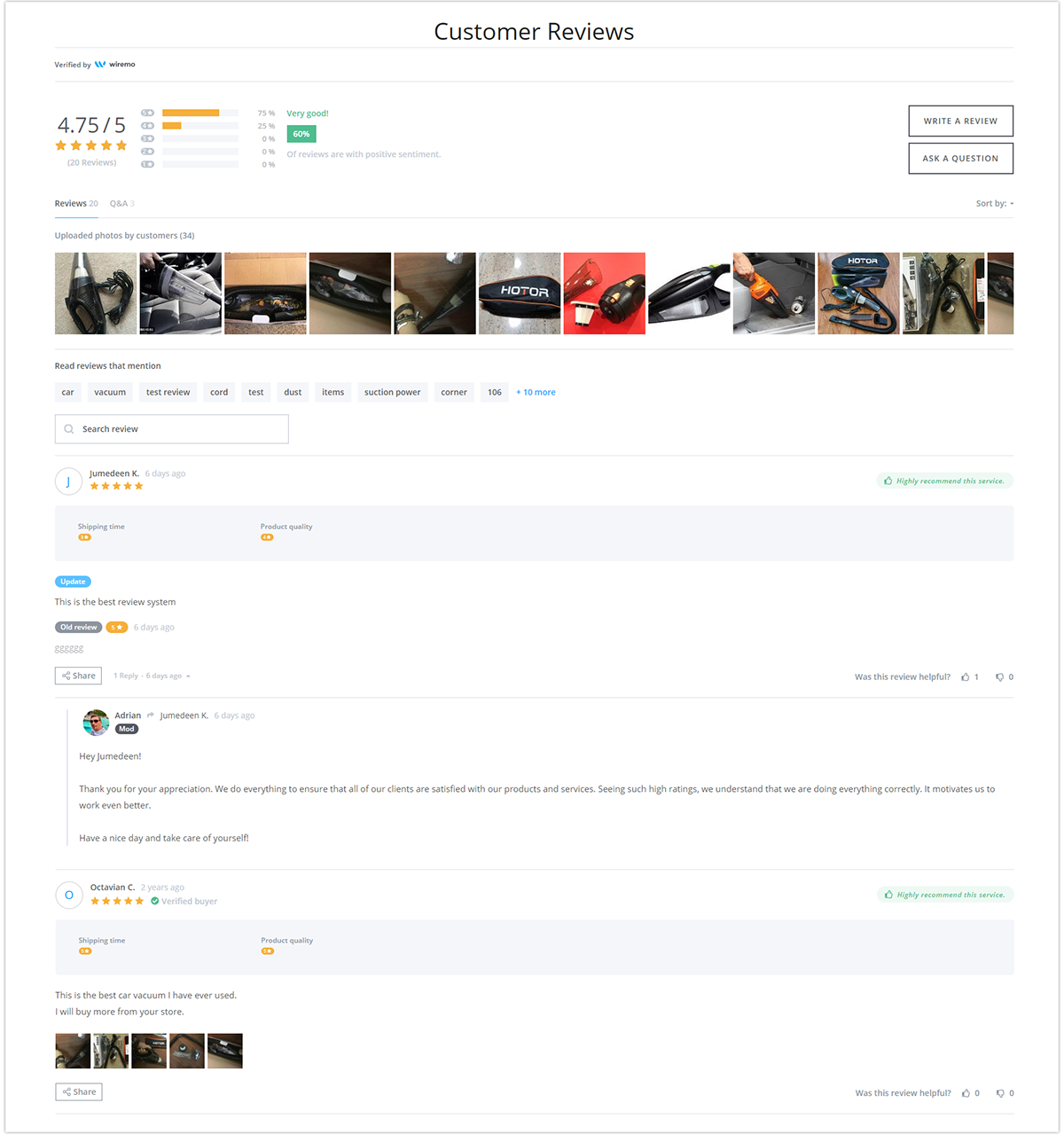 ---
Thank you for choosing Wiremo!