How to get lots of reviews from your customers as fast as possible? The answer is simple - ask customers for reviews. Wiremo Campaign is the easiest way to do this.

Ask customers for reviews using Wiremo Campaigns
There are two steps to setting up an email campaign to ask customers for reviews. First, you need to create your email segments – a list of your customers with their names and email addresses. And the second step is to create a campaign using the existing segments.
I. Create email segments
Wiremo segments are the individual email groups you create and then use for your email campaigns.
1. To create your email segment, you need to log in to the Wiremo Dashboard. In the main menu, click on Review Request (pin 1) and then select Segments (pin 2). Now click the "New segment" button (pin 3).

2. Type a name for your new segment. We recommend you use a unique name that distinguishes it from any other. For example: T-shirt buyers.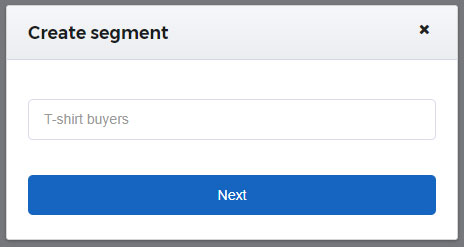 3. Now you need to add clients to your segment. To do this, click the "Add clients" button.

4. Choose how you want to import your clients. If you already have a list in CSV format, then you can easily upload your list in a few clicks. You also have the options of adding your customers' details, one by one, using the manual import.

5. Once you're finished importing clients to your new segment, you can start setting up your Wiremo Campaign.
II. Create Wiremo Campaign
1. Click again on "Review Request" (pin 5) in your dashboard main menu and select "Manual RR" (pin 6). Then click on the "New campaign" button (pin 7).

2. Type a name for your new campaign. We recommend you use a name that distinguishes it from any other. For example: T-shirt buyers.

3. Once your campaign is created, you have three setup steps before starting to ask customers for reviews. On the first step, you need to select your email segment.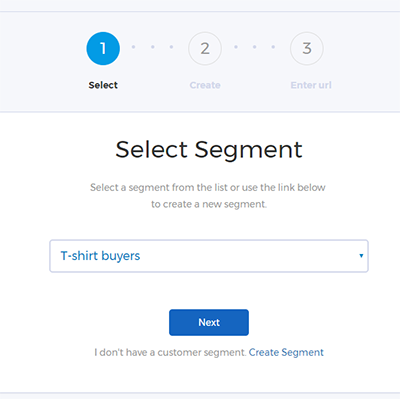 4. On the second, and probably most important, step, you can customize your email. We designed this step to make it child's play. You can easily edit the email subject (pin 8). You can upload your logo or any other image so your email will be friendlier and more eye-catching (pin 9). We've prepared a template text for you, but you can edit it as you like (pin 10). And, of course, the stars. You can choose a star outline or one that is fully shaded, and adjust their size (pin 11) and color (pin 12). After customizing, you can check your result in preview mode or by sending a test email.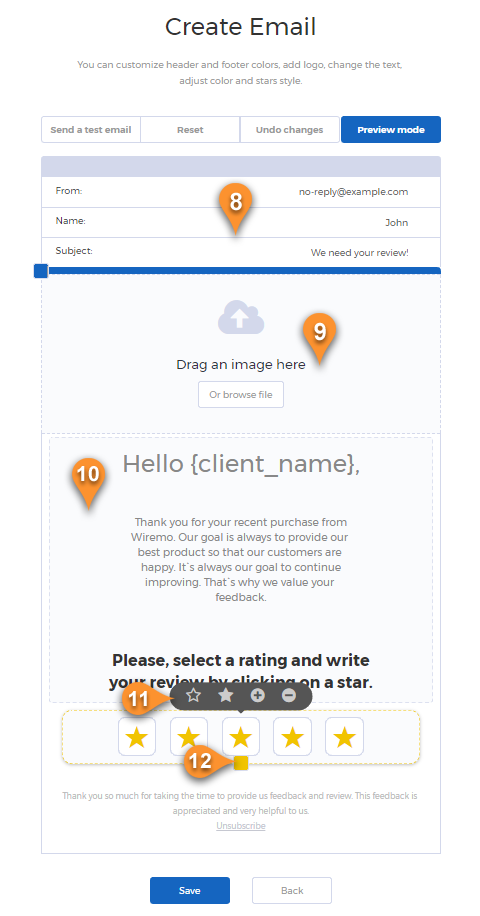 5. Once your email is adjusted and you like it, you'll have to enter the URL of your customer reviews page so they can easily write their feedback.

6. After clicking "Done," you will be asked when to start your campaign: Send now or Schedule Campaign.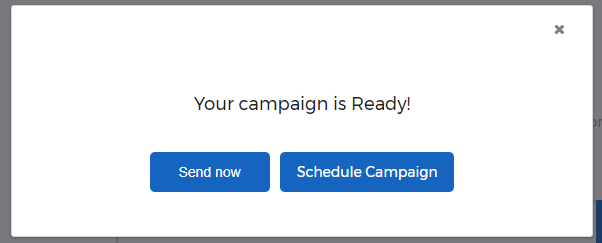 7. If you want to schedule your campaign, then you'll have to choose the date and time of campaign initiation.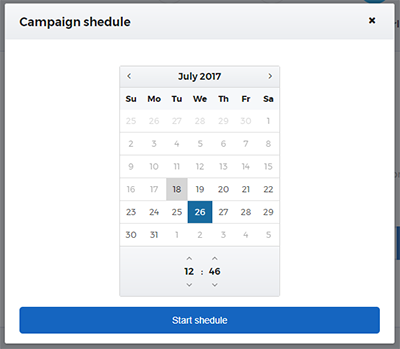 8. If you select "Send Now," your campaign will start instantly. You can always pause or cancel your campaign. And, of course, we have campaign statistics that are user-friendly and easy to understand.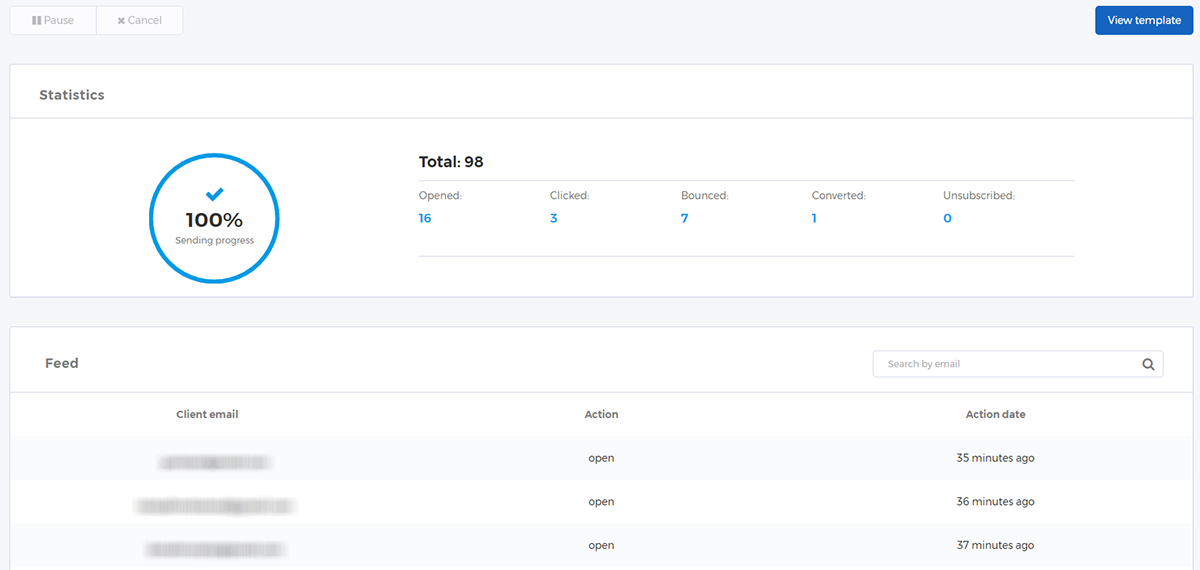 You're done! Thank you for choosing Wiremo!